Please follow and like us:
Why I do not believe sucuri is the wisest investment for your average affiliate or blogger out there with limited tech no-how.
I am going to be doing a review of a website security company named sucuri you may or may not have heard of them but they are pretty much a household name in the website security niche.
You are going to learn what I liked and what I did not like about sucuri and why I do not recommend them for your average small business owner or solepreneur who wants website security for there site.
But, why I do recommend them for these same group of entrepreneurs who need a quality malware cleanup at an affordable price.
And finally why I would recommend sucuri for larger businesses with a tech team in place,or a techy type entrepreneur who basically knows how to do all the install and techy stuff by themselves.
It is not hard if you know what you are doing, but if you are not techy it can be a real pain in the ass, and I will tell you why later in this review.
Keep reading to find out why.
Anyhow,
Godaddy bought out sucuri a few years back because Godaddy believed that Sucuri fit into there current business quite well.
Which is dominating the Internet muhahahaaaaa everyone knows that Godaddy is a household name.
Heck, Danica Patrick was looking pretty good in that Godaddy race car right guys?
Or do you?
Need a domain or a website? Then Godaddy is one of the go to places on the Internet to make that happen.
Anyhow,
Back to Sucuri Godaddies website security business.
How I Came To Be A Succurri Customer?
My blog had some goofy ass malware that was redirecting my blog to a bunch of shady sites.
My main page was redirecting to like 5 different websites.
Yep, let the good times roll huh!
S.M.H.
Anyhow,
I had to get my blog cleaned up and ridden of the malware that was wreaking havoc on my blog once and for all so I could get back in business.
The sooner the better.
I am not a happy camper when I am losing traffic and revenue from my blog as you wouldn't be either as you can probably understand.
Anyhow,
I researched the top 3 website security companies sucuri, sitelock, and wordfence to see what customers had to say about these 3 companies customer service, prices, and services that they offer.
The first website security company that I set my eyes on was sitelock i wanted to see what the bulk of there customers had to say about there products and services based on the bulk of the reviews that I read online.
I went about 3 pages deep on various related sitelock searches so I got a pretty good feel about what the masses were saying about there services.
Here is what I found out based on my personal reviews,and trust me I read quite a few sitelock reviews.
The vast majority of customers of sitelock said that sitelock was overpriced and there prices were too high for what they offered.
I checked there prices and low and behold they were well above the price range of there closest competitiors in the website security niche.
So, sitelock was officially crossed off my list of potential website security companies and malware cleanup services.
Oh, and b.t.w. I did talk to a representative at sitelock and they wanted $300 for a full malware cleanup on my site which was pretty much the going rate.
Btw
what really threw me for a loop was that they do not guarantee there work.
Yeah, you heard me right.
If you happen to get malware in a day or two after there removal service.
Guess what?
You are shit out of luck.
That is on you.
Yeah, no thanks I'll pass on sitelock for these reasons.
On to the next review.
Wordfence is a hugely popular website security plugin that protects probably millions of websites on the Internet.
The reviews of Wordfence were mostly positive they do a good job as far as a WordPress security plugin goes,and there prices are reasonable even for the paid premium package at $99.00 per site per year.
Wordfence also does malware cleanups but when I was checking for prices they had 2x doubled there malware removal prices do to an influx of orders.
This made it closer to $400 which was closer to a hundred dollars over there two closest competitors. There normal price comes in at $179.00 which is far cheaper than Sitelock and sucuris malware removal services.
But,
For double the price because of backorders and probably a longer waiting time I passed on Wordfence.
Off to my last review of the website security company sucuri.
I typed in to my trusty Google search bar sucuri reviews,and dove in about 3 pages deep with reviews and price comparisons of sucuri etc…
What I found out about sucuri is people are generally pretty satisfied with sucuris services overall and there prices were lower than sitelocks by a pretty good margin.
Although there prices are higher than Wordfence they do offer quite a bit more features than just a standard Wordfence wordpress plugin to be fair.
Does not matter what kind of site platform that you are using sucuri's firewall and website scanner will have you covered, because it is based in the cloud.
which is pretty cool I must say and one the reasons I pulled the plug and decided to trust sucuri with my malware removal and future website protection.
How Did Sucuri Do On The Malware Removal For My Hacked Site?
Well, I paid the $300 bucks and upgraded to the pro plan that sucuri offers which includes unlimited malware removal, free malware scanner, free firewall to protect your site, and a custom ssl as well as a bunch of other features.
If you are feeling frisky and want to compare sucuris various plans just go here and check them out. I submitted a support ticket after payment and the malware removal was complete in 24 hours which was pretty quick so I was happy about that.
The main culprit was the yuzo related posts plugin that was leaked on the Internet that had a vulnerability from a not so smart tech guy, and it got out to the bad guys, and low and behold a lot of peoples sites got hacked with a malicious malware redirect.
Thanks not so smart tech guy I appreciate it.
There was also some other malware on my website that sucuri cleaned as well.
Then next came the fun part I have cloudflare as my cdn to speed up my site, as well as traditional webhosting nothing fancy like a dedicated server.
I have been using this combo for years with no problems.
First off sucuri is big on the chatbots to talk to there support people with any questions that you may have which is cool.
But, it can be a pain in the ass as well.
When I asked any question to the sucuri support team via chat they would answer my questions pretty quickly.
So, score a bonus point for sucuris sales team they do a good job replying to messages in a timely fashion.
I am not real techy when it comes to files and all the other techy stuff that lies inside your hosting companies control panel.
I stick to the internet marketing aspect of my business and WordPress which I am very competent using.
But,
The techy hosting stuff definitely not my cup of tea.
Anyhow,
I submitted a ticket to the sucuri support team asking them how I get my scanner and firewall setup so that I could protect my blog from future malware and viruses.
It is all included in the professional plan for $300 bucks.
Oh, and btw support tickets are answered in order of the package that you buy so pro plan goes before the basic plan and the $500 agency plan gets priority over the pro plan and the basic plan which makes sense.
Sucuri is in business to make money after all, so if you do decide that you want to go the sucuri route, I would recommend the pro plan everytime and if you can afford it go for the agency plan because your support tickets will be answered faster, and obviously you will get some more perks to boot.
Anyhow,
sucurri finally got my scanner and firewall setup on there systems after a lot of back n forth and a few days later.
This was not a big deal for me since my blog was up and running after the malware removal which was my main priority.
But,
On the other hand I wish the setup process was a tad quicker but no harm no foul it was done after giving the support team the login details for my control panel and a few small tasks on my end that I had to do on my cloudflare account to get everything up and running.
I chose to keep cloudflare for personal reasons because if I ever wanted to switch website security companies I didn't want to be tied down to sucuri because they do have there own cdn network similar to cloudflare which they kind of pushed me towards moving over to.
Here Were The Problems My Site Faced After The Sucuri Firewall Integration
My site kept acting weird it would work one minute then 6 hours later it would break. I am not sure if this was a cloudflare problem or on my hosting end but my site kept breaking which sucked.
My affiliate links on my blog were not working because my site was acting weird and breaking so that is never good.
I noticed on Google webmaster tools that my latest blog post was not able to be indexed do to I am guessing the sucuri firewall blocking the spiders access.
I had a hard time getting a hold of sucuri support do to the Easter holiday so I decided to remove there firewall from my site and go back to my old setup for now.
If you use cloudflare and your like me not very techy when it comes to moving files etc and you do not want to go back and forth with there support ticket system then I would pass if you are an affiliate marketer like myself running a one man operation because it can be more headache than it is worth.
But,
On the other hand.
If your site is working just fine and your not pressed for time like I was.
And you plan on using the sucuri firewall and scanner and the sucuri cdn network then you may want to give it a try and let them do it all for you.
Just remember to have your login credentials for your hosting customer ready for them.
Sucuri support will let you know exactly what you need.
Sucuri does a good job removing malware if you already have been hacked or have a current malware infection.
I definitely recommend sucuri for malware removal.
SO,
To break down my sucuri review do not buy there services if you are a technical dummy like me, are short on time, or you are using another cdn provider like cloudflare.
You may run into more trouble than it is worth.
On the other hand of the spectrum.
Why I Would Recommend Sucuri For Techy Business Owners With An Online Presence Or Mid-Level To Larger Business And Not One Man Shows Like Myself.
If your pressed for time and need a solution for your website security fast and you are not very tech saavy then I would probably go the wordfence route if you are running a WordPress blog.
After all installing a plugin is dummy proof.
If you are not really pressed for time and you or someone on your team is tech saavy then you should not have any problem at all getting everything setup and running fairly quickly.
In this scenario I would recommend trying out sucuri.
So,
It is all going to boil down to what you need, your technical ability, your patience, and if you are using all sucuris services, or you are using an alternative cdn network like cloudflare to help you make your buying decision.
What I Personally Am Using Sucuri For Now?
Since I removed the sucuri firewall from my site for the reasons stated above and went back to my old setup malware free I installed gotmls.net as a WordPress plugin.
While it does have a firewall and a scanner and I donated $29 bucks for the extra protection it should suit my needs just fine for now.
And if I get a malware infection in the near future I still can use sucuris services to clean up the malware for me since I am a paying customer with the pro plan.
I hope you enjoyed my review and you are better able to make an informed buying decision with your next website security service.
Is sucuri right for your particular needs?
You are going to have to make that decision for yourself.
This was just my experience and personal recommendations.
Thanks for reading my review.
Jay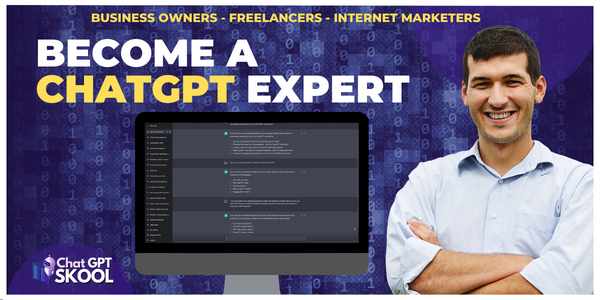 Please follow and like us: