Please follow and like us:
It's a thin line between making your offer tasty and making bogus claims – with the intent of cajoling clients into investing into your program or service. At ClientsValley, we've noticed that the balance most times tilt to the negative part.
Some years ago, a popular online marketer and consultant in San Diego was involved in a messy class action lawsuit that cost him several million dollars in fines. He's yet to recover from this as I write.
What was the problem?
One of his customers filed a suit against him claiming he invested several thousand dollars in him and got value that was way below what was promised.
This complaint from an unsatisfied client turned to a class action suit. Several other unsatisfied clients came up to say they were ripped off by this same consultant.
Long story short, he got on the bad side of things for making bloated promises in his offering. Obviously, his services didn't deliver as much value to his clients as he claimed.
This is one in many cases of this nature I've come across in my years as a business coach and marketing consultant. I've seen people build their marketing on bogus claims. Usually, they see it as a shortcut to attracting clients into their business and possibly edging out the competition.
Overestimating or overpromising on the solution your clients could get from investing in your service is a marketing gimmick that will not only land you in hot water, but can sink your business as well.
Beyond this consultant's case, there are a couple other top businesses who have towed this line and had to pay for it.
For instance…
In 2011, three women filed a case against New Balance for not getting the value they were promised when they purchased their toning shoes. According to New Balance's ad, the shoe was designed to help customers burn 8% more calories than any other available sneaker.
In 2012, New Balance was asked to pay the three women $5,000 each and refund everyone who was part of the lawsuit $100 for every pair of toning shoe purchased. This cost new Balance $2.3 million.
There's more…
In 2010, Kellogg was on the wrong side of the law for claiming that their Rice Krispies had immune-boosting properties. This of course made them tons of sales from this bogus claim.
But when the case was decided in 2011, Kellogg had to pay $2.5 million to customers who erroneously bought the product on the premise of Kellogg's immune-boosting promise.
I could go on and on…
Bottom line is, when you promise a solution you can't deliver just because you're desperate to get clients through the door, it always backfires on your business – in a pretty nasty way. You might get in a couple of clients at the beginning. But when the chips are down, your clients will realize that they've been lied to and probably scammed.
And as you can tell, word will go round – all over the internet about how bad or shady you are.
Truth is clients are getting smarter and more "market intelligent" in this internet age.
They can smell a bogus claim from a thousand miles away. They know when you're trying to get into their head with vague promises.
Not only is this gimmick completely ineffective, you'll be setting your business up for failure if you tread this path.
The sad thing is that so many service providers still use this gimmick today. Matter of fact, 90% of the marketing messages you see out there are laden with unrealistic promises just to get potential clients through the door.
Now here's the tricky part…
For you to get clients through the door, you must present a tasty and unique selling proposition. You must be able to communicate your solution in a way that connects with your ideal client. There has to be a hook that attracts your perfect clients to your business.
This is completely different from making outrageous claims that are deceptive.
The challenge is that the line is so thin, you cross it without even knowing.
But…
You can present your offer so well without lying to potential clients.
This is what we've worked on in our business. We know how to make our offers irresistible to our clients. We don't do all the outrageous marketing stuff that most other businesses do. We don't have to lie to our potential clients to reel them in.
This is possible because of one thing…
We Know Exactly What We Help Our Clients With…
And we are specific with the results you're able to get working with us – getting new premium clients consistently.
This is the key to getting clients through the door without making unnecessary bogus claims.
When you know what you offer and how it helps people solve their life or business related challenges, you can come up creative ways to relay your message to your most ideal client.
What you say in your marketing communication is important. That's the promise your ideal client has at the back of their mind when they reach out to you.
Don't promise any result beyond what you can deliver. Anything you've not tried in your business and see it work, don't make a promise on that – even if you know businesses it works for.
I refrain from promising a solution I can't give. Matter of fact, we try to deliver so much value that is greater than what our clients invest in us.
One of our mantras in our company is, "under promise and over-deliver."
This is the road less travelled.
Making your offer tasty without being deceptive can be really tricky.
But we've put together a workshop where you'll learn the ropes. You'll learn how to present your offer in a way that gets your ideal client running into your business – and you don't have to B.S. them while doing that.
On the workshop, you'll also learn the super simple 3-step process that predictably attracts premium clients in as little time as 72 hours.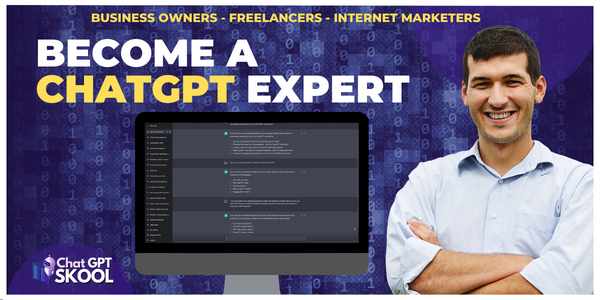 Please follow and like us: