Please follow and like us:
I have been a Warriorforum member for about 5 years now and I still frequent this forum every day at least for a few minutes to browse through the various topics being talked about on a daily basis.
If your new to internet marketing and you want a lot of useful information on ways to make money online you have 2 great choices.
1. My Blog https://jaysonlinereviews.com Stop #1 🙂
2. The Warriorforum Internet Marketing Forum Stop #2 🙂
Why The Warriorforum Is An Absolute Goldmine?
Seriously folks this forum is heaven for potential traffic especially if you are in the Internet marketing niche like my self:) If you are not in the internet marketing – make money online niche it is still a goldmine because all these people on the forum are interested in making money on the Internet in one way or another.
From affiliate marketing, cpa marketing, copywriting, domaining, dropshipping, ecommerce, offline marketing, freelancers, and everything in between this forum brings it all together perfectly.
The Warriorforum brings all the online Entrepreneurs from around the World to the same place to discuss various ways to make more money online with their businesses, or you can even get help from veteran successful Warriors there to help out struggling newbies with their businesses.
Any way you cut it the Warriorforum is a great place to learn about the various strategies of how to run a successful home based business.
The more you learn the more you earn right?
This goes with anything in life!
Why This Forum Is A Traffic Powerhouse? A Picture Is Worth A Thousand Words:)
The Warriorforum is the 273rd most popular site in the World according to Alexa!
Now you know why i call them an absolute goldmine and traffic powerhouse:) ?
Only 272 sites Worldwide get more traffic than the Warriorforum on a daily basis.
Did I mention the Warriorforum is an Internet pioneer as far as internet marketing forums go it has been around since 1997.
( Which might as well be 1912 in Internet years – a real dinosaur that gets better with age. )
So How Do You Get The Most Out Of This Internet Marketing Forum? Free Video @ Tips On How To Use The Warriorforum Effectively Below.

  Create a signature in your control panel after you sign up as a member of the Warriorforum promoting your website, squeeze page, or blog.
( No affiliate links this is a no-no unless you are the creator of that particular product that you are promoting then it is fine. )
( Click user control panel once you are logged in and then click edit signature! )
  Be active in the community by helping people out with a question that you know the answer too or ask questions yourself.
( Every thread you start or post you reply to will have your signature link in it for some nice potential traffic )
  The more active and helpful you are as a member of the Warriorforum the more publicity you will get for your business .
  To get the most out of this forum sign up to be a warroom member for a one time fee of $37 last time I checked it is good for life.
( Warroom members have access to a bunch of private forums and freebies that regular members do not such as access to the Warroom which is an absolute goldmine of freebies that are being giving away that would cost you quite a bit of money outside of the Warroom. )
  Included in your Warriorforum membership is the ability to post and pick up some more cool freebies in the  make money online ebook section where people find and post ebooks related to making money online that you can access for free:)
  Also included in your warroom membership is the ability to use the forums high traffic, and ranking to your advantage by posting to your very own Warriorforum blog.
  Looking for a J.V partnership? Look no further than the Warrior J.V. section of the Warriorforum to find potential business deals, or maybe a potential business partnership.
  Looking for a review on a product that you may be interested in buying but you do not know if it is a scam or not? Try the Warriorforum internet marketing product reviews and ratings section of the Warriorforum and see what other warriors are saying about that particular product, or service before you decide to buy or not.
( This section is very unbiased so you will get some honest reviews on a lot of hot selling products online )
  Looking for tips on how to get better ranking in the major search engines like Google, Yahoo, and Bing? Try the popular adsense/ppc/seo discussion forums and see what you can learn.
My Best Tips To Get The Most Out Of The Warriorforum For Your Business
  If you have a high converting offer you can post a paid warrior special offer for $40 to advertise your product, or service to the community.
( Tip: Make sure your offer converts well and you can make a lot more money than your $40 investment. If it does not save your money )
  Post a paid Warriorforum classified ad for $20 – These are always a great investment for me, especially if you are using your classified to build a list, or advertise a high paying affiliate product, or service.
( I pretty much always make more than my initial $20 investment with my Warriorforum classified ads. Just take your time @ make a clean, attractive, well written, content rich classified ad, and 9 times out of ten you will do reasonably well with it! )
( Plus Warriorforum classified ads rank very well in the search engines. Do your keyword research before posting your ads, so you can get long term benefits from the search engines, as well as the Warriorforum )
  Go where the money is – Only paid members have access to the Warroom, and the make money online section, so try to be active in these two forums by contributing good info to the paying members of these sections of the forum reserved for paying customers.
( No freebie seekers in these parts of the forum so it is a good place to grab some good leads for your business! )
 I would love to hear your thoughts, and questions you may have on the Warriorforum below:)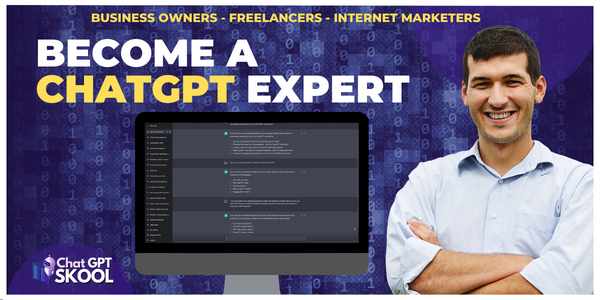 Please follow and like us: