Please follow and like us:
Att: Digital and e-commerce marketers the Worlds quickest growing marketing automation platform Groove CRM is here and wants you to join. This is going to be a full Groove CRM review to help familiarize yourself with the marketing platform and get you started with the Groove Co salesforce.
Of all the customer relationship management and marketing automation platforms, one has stood out in recent months, becoming the fastest growing platform for both digital and eCommerce marketers. With over half a million new users this year, Groove CRM has 17 powerful apps that are changing the way that we conduct business. Let's take a closer look at them and why they are a great solution for those selling online. These 17 apps are 17 reasons why you should join the groove salesforce.
Groove CRM 17 Time Saving And Money Making Reasons To Join The Groove CO Salesforce
1. Groove Funnels
Move over Click Funnels, Groove Funnels is easy to use, packed with attractive features, and here to stay. The Groove Funnels app allows businesses to automate their sales processes, moving customers along through their purchasing journey. It allows you to create an entire website, including landing pages and product info, as well as linking with other Groove apps to produce webinars and video content and securely process payments.
The beauty of Groove Funnels is that you do not need extensive coding or software knowledge. The easy-to-use platform has a number of customizable templates, allowing you to find one that is right for your business. Groove CRM will host your website, run your marketing campaigns and provide analytics on your customers, allowing you to grow your brand even further.
2. Groove Pages
With the Groove CRM platform, there is no need for pricey website builders such as Wix and Square Space. The Pages app allows you to create your own website, personalized to your brand in an easy-to-understand way. Unlike traditional website building, you do not need any FTP or coding knowledge to create a stunning webpage and can instead utilize their easy-to-use, drag and drop interface. The groove Page content is optimized for both computer and mobile viewing and is easily maintained, added to, and edited with your Groove CRM package.
3. Groove Mail
If you are looking for a way to communicate with your customers easily, turn your attention to Groove Mail – a powerful marketing tool that allows you to automate your email marketing, targeting your client base. Replacing the likes of Active Campaign, it allows you to send high-quality content directly to customers, encouraging them to visit your website and engage with your products. Additionally, it produces web analytics and leads scoring to allow you to analyze the impact of your email marketing campaigns.
4. Groove Sell
Replacing the likes of SamCare, Groove Sell is Groove CRM's answer to shopping and selling online. Whether your brand focuses on selling digital content or physical products, Groove Sell can manage the checkout and payment processes for you. The app includes seller templates for your products, links with both Groove Kart and Groove Desk for a cohesive customer experience, and has payment processor integrations, making it user-friendly for both you and your customer base.
5. Groove Affiliate
Groove Affiliate is Groove CRM's improvement on the ideas of TapAffiliate. This marketing tool allows you to host your own affiliate program, allowing influencers and advertisers to promote referral links and discount codes for your brand, increasing conversions over time. It tracks how successful these affiliates are and provides a summary of which is the most successful.
6. Groove Member
Groove Member allows you to create a number of digital products on your websites, such as memberships, subscriptions, and online courses for your audience to sign up for. It hosts them on your website in a user-friendly way and includes sales funnels to help you sell these courses. This can link in with Groove email, as you can send email campaigns linked to these courses to your potential client base to attract customers to your page. Groove Member replaces the Kajabi platform, allowing you to take payments for these memberships – either as a one-off payment, multiple payments, or monthly subscription service.
7. Groove Video
There is no better way to promote your business than engaging video content, and Groove video is no exception. Replacing other sites such as Vimeo, the Groove CRM structure allows you to create and edit video content before adding them to your website pages. The videos produced are of high quality and professional finish, helping to build your brand reputation.
8. Groove Kart
Groove Kart allows you to create your own shop within your Groove CRM website, replacing alternative platforms such as Shopify. Groove Kart is easy for consumers to use and has a fast loading speed. From a brand perspective, Groove Kart has a high converting layout and allows you to personalize your content. Designing your checkout with Groove Kart could not be easier and does not come with any hidden additional costs.
9. Groove Blog
If you are looking to share content on your website in the form of blog posts, Groove Blog can help! This lightweight blogging platform is both easy to use and customizable, allowing you to not only type content but add images and themes to match your brand aesthetic. By using content marketing, will allow your brand to rank highly on search engines, increasing your audience. This means that there is now no need to access external blogging providers such as Word Press and instead can do this via your Groove CRM platform.
10. Groove Webinar
If you are looking to either host marketing events or corporate training, do not look to older sites such as GotoWebinar and Webinarjam, instead consider Groove CRM's Groove Webinar. This platform allows thousands of people to access your content or training through an easy-to-use link and allows them to interact with your content, asking questions and giving feedback. The platform couldn't be simpler from a user's perspective and offers a number of reminder emails before the event to increase engagement. These webinars can be recorded and stored for later use.
11. Groove Webinar Automated
While Live Webinars are great, Groove CRM also gives you the opportunity to automate your webinars, pre-recording them in advance. Once recorded, the automation part of this app allows you to select where and when to post this so that your audience can access it. This means that your audience can access the content at their leisure, making it easier for them to connect with your brand. They can stop, rewind and replay content if they need to go over a certain section and can join in with a webinar session that is already running.
12. Groove Stream
This is the Groove CRM app that replaces platforms such as Streamyard. Think of this as a live streaming studio where you can connect to followers or promote your products. Using this platform, you can stream directly to your website or other platforms, interview guests, and share your screen to show additional content. Using Groove Stream allows you to broadcast your live stream instantly to more than one platform at once. In social media, live streams are becoming more and more valuable, so adding Groove Stream to your marketing tools can only be beneficial.
13. Groove Desk
Groove CRM's answer to Zendesk is a godsend to business owners. This cloud-based customer service system is curated to help companies communicate and satisfy their customers. Groove Desk supports sales teams and can help solve any customer issues or questions. It allows you to track and prioritize customer tickets. It allows customers to contact you through multiple channels, whether that be your website, social media, or email, but lets you see and reply to these on one platform.
14. Groove Surveys
If you are looking for a product that allows you to gather great information from your audience, then look no further than Groove CRM's Survey app. Similar to Lead Quizzes and Response Suite, the software creates surveys that marketers can use to capture more leads and gather data to further improve their performance. The pop-up-type surveys can be embedded on your most popular web pages without the need for specialist coding skills. These surveys can engage customers, increasing transactions.
15. Groove Proof
As a direct alternative to UseProof or Proovely, Groove Proof is perfectly designed for managing data on who is visiting your site and what they are doing on it. It can display how many are viewing products at one time or show other customers when a product has last been purchased. This type of campaign has been shown to increase conversions by around 15% and helps build a trusting relationship with your customers.
16. Groove SDK
Groove SDK allows you to include third-party software on the platform, such as by utilizing plugins or third-party apps through your site. It replaces a traditional Multi-Vendor App Store or Marketplace by ensuring that everything you need is in the same place, making it easier for a business owner to make changes to and promote their brand.
17. Groove Automation
And finally, Groove CRM comes with its own automation feature that replaces any other marketing and automation platform. This allows those using groove commerce to streamline their marketing efforts, allowing them to work more effectively. The single platform manages every part of your marketing campaigns and can move between the different Groove apps, including Groove email and video.
Groove.co Review And Final Conclusion
With such high-tech apps now available or about to hit the market and free access for life, there isn't a better time to try out Groove CRM. Over time, the staff at Groove.co can save you thousands of dollars in individual subscription fees for the apps that Groove CRM products replace. So, what are you waiting for? Try us out today.
To check out the Groove.co reviews from customers and set up your free account click the join now button directly below to get started with your free Groove CRM account and start growing your online business and get started with the Groove salesforce today.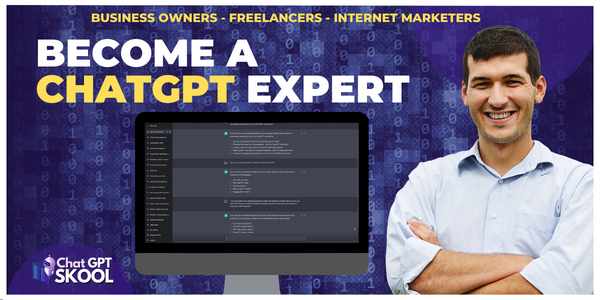 Please follow and like us: