Please follow and like us:
Learn the ins and outs of how to make money on Redbubble, and learn how to use Redbubble to find lasting success selling your prized artwork to potential customers from around the World.
Introduced in 2006, Redbubble is a leading e-commerce marketplace that features print-on-demand (POD) products. This online marketplace allows artists to create designs for their products, and Redbubble will manage the rest of the things, such as shipping and sale of their products. Redbubble is an Australian-, usually based company that offers both a website and a mobile phone app to provide convenient services to its users.
If customers purchase, Redbubble prints the artwork onto the different products, such as mugs, t-shirts, sweaters, etc., and ships it to the customers if they demand. Designers get a percentage of royalty which is usually 10-30% of the purchase price. Redbubble allows designers and entrepreneurs to have a degree of control over their royalty margins.
In this day and age, everyone wishes to make money to have a luxurious lifestyle in this era. Redbubble is an ideal POD (Print-On-Demand) online marketplace that allows you to sell your products online and make money within your comfort zone. You might be interested to know how to sell products on Redbubble and how to make money on Redbubble. This article will explore what Redbubble is, how it works, how to make money on Redbubble, and some tips you need to follow to guarantee success on Redbubble.
What is Redbubble-A Brief Overview?
Redbubble is an Australian-based online e-commerce website that allows entrepreneurs and designers to generate Redbubble sales with their designs and products. It is an open and an absolutely free platform which means you don't have to pay even a penny to join the platform and upload any of your products.
Redbubble is one of the leading e-commerce platforms, which has many customers and sellers. Redbubble's website ranks well on Google and shares most of your products on Google Shopping Ads, which increases your chance of being found by a large audience. Redbubble is quite handy as you need to have good ideas, good artwork, and descriptive titles, tags, and descriptions. Upload your designs or products, and Redbubble will manage the rest of the complicated tasks. This online POD marketplace takes a very short time on average to begin your sales and build up royalties.
Redbubble also offers a mobile app for Android and Apple to simplify things for its users. But the app has fairly basic functionalities compared to Redbubble's website, which is the most preferred for selling and making money.
This is the biggest standalone POD (Print-on-Demand) website that helps artists, designers, and entrepreneurs to sell their products and make money more effectively using the Redbubble platform.
How To Make Money On Redbubble – How Redbubble Works?
The working strategy of Redbubble is straightforward to understand. The basic working process followed by this online marketplace is given below. As a seller;
· You create your account on Redbubble and upload your products/ designs.
· You select your products' color and positions and add descriptive titles, tags, and descriptions.
· After finalizing every nook and cranny, you publish your artwork and make it available for sale on Redbubble.
· The customer searches for a product on Redbubble, and your artwork catches their eyes.
· They (customers) like your artwork or product, for example, t-shirt, sweater, phone cases, mug, etc., and purchases your design.
· When someone purchases your product on Redbubble, you receive a royalty percentage as a seller.
· When your royalty account reaches $20, Redbubble will transfer your money to your bank account, and once a month, you can pay out your royalties.
How to Make Money On Redbubble – A Detailed Overview?
We hope you've gained enough familiarity with Redbubble and how it works. Now you must be interested to know more about this POD online marketplace. The most commonly asked question about Redbubble is how I can sell my products on this online e-commerce platform. The selling process is straightforward, but you need a step-by-step tutorial to understand everything thor oughly. You need to follow the following steps to sell your products/designs on Redbubble.
1. Upload and Edit Your Artwork (Designs/Products)
As a seller, your journey with Redbubble starts with good ideas and exceptional artwork. Your design should be in a transparent.png file for uploading on Redbubble. The uploading process is simple, as you just need to select the "Add New work" option after signing in to your Redbubble account. After uploading, you'll see a product editing page at the menu bar. You can use this page to set the positions, colors, and background of your product/design. Here, you must add a short but descriptive description, title, and relevant tags for your product.
2. Publish Your Designs
Once your designs/products are edited and uploaded successfully, the next step is to publish them and make them available for sale on Redbubble. Before publication, you can specify the product's media, collections, who can view your artwork, default view in your shop, and your rights as a seller.
After publication, your artwork will show up in Redbubble's search results within a short time. Then you'll be able to find your design/product when you search for it on Redbubble.
Redbubble also shows up your artwork on Google Shopping Ads. If customers search for a product related to your product or relevant keywords directly on Google, they will be able to access your design.
Being a leading e-commerce marketplace, Redbubble allows sellers to have their own storefront on the website. Customers can see all of the designs, information about the seller, and the collections they've created.
3. Customize Your Store
Redbubble allows you to customize your storefront as a seller. You'll get a custom store name at the start, but you change it later. You can access different features to have a degree of customization and control over how things look. You can customize;
· Thumbnails
· Header Image
· About Us
· Links to your website/portfolio/ social media profile
A customized storefront looks more familiar and attractive when customers check it out. A well-managed Redbubble store can lead to increased sales and revenue. It helps to gain the trust of potential buyers and convince them you're an authentic person who values their customers.
How to Make Money on Redbubble- How To Be Successful On Redbubble To Maximize your Sales and Revenue
Redbubble is the largest POD online marketplace that helps artists sell their products online and make decent money. But it is crucial to learn how to make money on Redbubble. Below, we've given a few ways to maximize your sales on Redbubble.
1. Create Realistic Expectations and Goals
Experts suggest having realistic goals and checking on them to become successful sellers on Redbubble. Specify your expectations of how much you want to earn in a specific time and strive hard to achieve your goals. Invest your time and energy, be realistic, and constantly monitor your growth.
2. Select a Niche for your Artwork (Designs/Products)
The most important step to maximizing your earnings on Redbubble is to find the perfect niche for your designs. Conduct deep research to know which niche would be an excellent choice to make money on the POD (print-on-demand) platform. You can select a unique Redbubble niche that has low competition on the market. For example, you can design competitive products for women, pet lovers, and Star War fans.
3. Create Designs that are Compatible with Market Standard
If you want to maximize your earnings on Redbubble, it is necessary to create designs compatible with market standards that people love to buy. If you're not familiar with the market standards or innovative trends, conduct deep research about these aspects and start your journey with Redbubble as a seller. Do research by yourself to see what is trending and create designs that can appeal to a wide range of buyers. Put a lot of effort, thought, and creativity into making your designs/products the best-selling products on Redbubble.
Creating and selling designs in a niche you're passionate about and have huge demand can help you reach your revenue goals in a short period.
4. Customize Your Profile
Customize your Redbubble profile to look more professional and authentic. A few small changes to your profile can make a big difference in attracting customers and selling products to a POD platform. Make your Redbubble profile more attractive by adding an artist statement, catchy descriptions, an avatar, and compelling images.
5. Promote Your Redbubble's Store
You can drive more traffic by promoting your Redbubble store on different medial platforms such as Facebook, Twitter, YouTube, Instagram, LinkedIn, etc. This course of action includes sharing pictures or artworks and information about your products to make people aware of your products.
6. Add Relevant Tags to Your Redbubble Store and Products
By adding relevant tags to your products and store, you can attract more buyers. The relevant tags help customers find their favorite products from your store, resulting in higher sales. Experts suggest adding plenty of relevant tags to your Redbubble store and product so that buyers can easily explore what you're offering.
7. Use Google Keyword Planner
If you want to increase your earnings on Redbubble, your work must be relevant to your audience. If you're not sure about your customers' interests, use Google Keyword Planner to know how often people search for specific products and which keywords they use to find their favorite products. The Google Keyword Planner tool helps you add more relevant keywords and tags to your Redbubble product or shop.
8. Do Not Box Yourself
The most efficient way to earn more money on Redbubble is to try out selling multiple products under one roof. For example, if you're selling phone cases on Redbubble, don't limit yourself to only this product; rather, test out other products such as customized t-shirts, mugs, cushions, and scarves.
Make sure to change your design orientation to fit all of your other products well. Offering various products such as mugs, t-shirts, phone cases, etc., under one roof saves customers from roaming around the other stores.
9. Create Trending Designs
It can also be beneficial to create trending designs and drive more traffic to your Redbubble store. You can use different effective tools such as Google Trends to know what types of products are trending on the market. For example, during Christmas, you can design products specifically for Christmas.
10. Upload Regularly
Redbubble suggests sellers upload a different design once a month. That's because uploading different designs constantly, even when your designs are selling, will help keep your shop looking active and interesting. It will make sure your Redbubble store appears on the top, which gives your customers more incentive to check back on your collections and designs regularly.
11. Optimal File Formats
It is better to have a transparent file when uploading designs on your Redbubble account. It's crucial to use the proper file format to upload your digital art sophistically is crucial. Experts suggest using a transparent background file for uploading your designs unless you're designing an all-over pattern. For items like hoodies, t-shirts, and scarves, use a PDF file having a resolution of 300DPI. The recommended directions for your products/designs are 7632×6480. Make sure to create your designs in CMYK color to avoid any unexpected color changes during the printing process.
12. Use Redbubble Promotions
Redbubble offers sales promotions which is a great way to earn money on Redbubble. The platform may offer 50% off on digital paintings or socks during the summer season. During this promotion, don't miss to mark up your base price and get revenue of up to 50%.
Keep track of Redbubble's sales and offers and use them to promote your online store and drive more traffic.
13. Control your Profit Margin
Redbubble allows sellers to have control over their profit and artist margin. This POD platform has a base price for all its products but setting low prices is not how to make money on Redbubble.
Most of the best sellers on Redbubble set their profit around 20% of the base cost of the design/product. Increasing the small profit margin on each of your projects can help you to maximize your earnings on Redbubble. Always make sure to keep your prices affordable and competitive so that more customers can visit your store.
You can mark up your prices with higher numbers once your designs grow more popular on Redbubble.
14. Connect with Redbubble's Community
Connecting with Redbubble's community can help you design more creative products and artworks. This POD platform has a very strong community on different social media platforms; you can connect with different designers and entrepreneurs to know more about market trends.
How To Make Money On Redbubble Use These Tips to Increase Your Earnings
Redbubble is a great POD (print-on-demand) online marketplace to make some extra money efficiently. You can earn a decent amount of money using a little bit of creativity on the Redbubble platform. If you're struggling to know how to make money on Redbubble, you can use the following tips to increase your revenue.
Add a catchy title to your Redbubble product containing relevant keywords or phrases that exactly describe what you are offering.
Use short, relevant, and concise tags to reach your products to a higher number of audiences.
Add a short yet descriptive description to your products that must consist of relevant keywords and phrases. It should explain all the features and perks of your products to potential customers.
Use authentic and clear images with high resolution to depict your products on Redbubble.
Offer creative and unique designs to excel from so many other designers who have the same ideas.
Give yourself enough time to learn every nook and cranny of this POD (print-on-demand) platform.
Ask for feedback from your friends, family, and customers and modify your designs accordingly.
Most Commonly Asked Questions About How to Make Money on Redbubble
Q: Do I need to promote my Redbubble store to maximize my earnings?
Answer: Promoting your Redbubble store isn't a necessary step to earning money, but it can help you reach your revenue goals more efficiently. Redbubble has an audience and organic traffic that prefer to search for their favorite products directly through the platform. You can maximize your earnings without promoting your store on different social media platforms; you just need to use catchy titles, tags, and descriptive descriptions that explain your products perfectly.
Q: How can I track my Sales on this POD platform?
Answer: Redbubble allows sellers to track their sales easily. When a potential buyer purchases your product on Redbubble, you'll be notified via email explaining the details of which product has sold and how much percentage of royalty you have made.
Q: What percentage does Redbubble take when a design is sold?
Answer: To an extent, how much Redbubble takes depends upon the sellers. This POD platform sets base retail prices for all of its products. According to these base prices, Redbubble costs producing and printing the different products such as phone cases, t-shirts, mugs, and scarves.
Q: How can I get paid on the Redbubble print-on-demand platform?
Answer: Getting paid from Redbubble is quite simple because it happens automatically once a month. When your royalties reach $20, Redbubble will automatically send your money to your PayPal or bank account.
Q: How can I increase my store's visibility on Redbubble?
Answer: Redbubble allows you to work in front of the right audience if the platform is used correctly. You can increase the visibility of your online shop on Redbubble by using relevant keywords, phrases, short tags, and concise descriptions that have industry-specific keywords and phrases.
How To Make Money On Redbubble Final Words
Redbubble is a free and open POD (print-on-demand) platform that allows people to make a decent amount of money with a little bit of creativity. If you want to showcase your digital art and make passive income, the Redbubble print-on-demand platform is the perfect option to achieve your goals.
Most of us ask, how to make money on Redbubble? The simple answer is to be creative as much as possible when designing your products. Use different tools such as Google Keyword Planner and Google Trends to learn about the current innovative trends and market standards.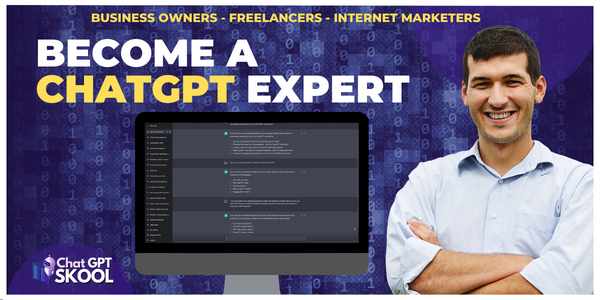 Please follow and like us: