Please follow and like us:
Are you looking for the best Fiverr freelance writer? A Fiverr blog writer that drives results, and creates content that converts, while saving you money in the process?
As a Fiverr select member [ Which means I am an experienced buyer who spends a lot of money on Fiverr and I get a cool crown badge, and some Fiverr perks to boot ]
I have ordered Momnas Fiverr freelance writer gig a few hundred times over the years, and I keep coming back on a regular basis, to lighten the workload on me, when it comes to creating epic content for my blogs.
She has never disappointed when it comes to delivering well-written blog content that ranks well in the search engines.
Obviously, I do the keyword research, and find blog topics that are highly searched, and easy to rank for, and I monetize these blog posts usually [VIA] affiliate links.
I use a tool called RankIQ to do all my keyword research.
I love it!
I send Momna all the details of what the title is, word count, and the keywords I want to be included inside the content and she gets to work creating well written blog content that is delivered in a few days.
I make some minor edits to the content, add featured pictures, optimize my blog posts using Rank Math, and hit publish!
Voila!
A lot of time is saved, and I am building my business in the process using my favorite Fiverr freelance writer gig on the platform!
Check out my Fiverr blog writer gig review on the Youtube video below, as I go over my favorite gig to generate top-notch blog content on the Fiverr platform.
Click Momnas Best Fiverr Freelance Writer Gig Below For Your Discount Code
About Momna And Her Fiverr Freelance Writer Gigs
Momna has 3,400 customer reviews with almost a perfect 5/5 star rating for creating excellent content and making her my #1 choice for the best Fiverr freelance writer on the Fiverr platform.
Momna is a certified content writer from the prestigious writer's bureau, and speaks and writes fluent English.
Momna transforms boring articles into educational and informative articles that are SEO optimized to get results.
Momna Fiverr freelance writer gigs on Fiverr are cheaper than the competition but the quality is better making her Fiverr blog writing content marketing gigs a no-brainer to purchase to grow your business.
Writes content for over 500 clients and runs her own blogs as well, so she is well versed in both content marketing, and using the best SEO practices that drive results for her clients.
Momna is both a Fiverr blog writer who creates 100% unique, Copyscape passed content for your blog marketing or any content marketing needs you may have.
Momna rewrites articles and creates well-researched articles as well so it will all depend on your content marketing needs on which services you decide to buy on her Fiverr gigs.
Momna can write blog content on any topic, and in any niche, at a very reasonable price on the Fiverr platform.
Momnas Fiverr SEO Content Writer And Fiverr SEO Content Writing Gigs Prices
There are 3 packages for you to choose from on the Fiverr platform that Mona offers clients on all her Fiverr freelance writer gigs ranging in price from $20 to $60 and going up from there depending on word count etc… They are as follows:
Basic Fiverr blog writer gig of up to 500 words for $20 dollars
Standard Fiverr freelance writing gig of up to 1k words that is SEO optimized with 4 keywords of your choice
Premium Fiverr freelance writer gig that is up to 3k words and includes up to 6 keywords to optimize your article in the search engines.
Delivery times vary from 1-3 days depending on the length of your articles and which Fiverr blog writer package you choose from Momnas content writing services.
Click Momnas Best Fiverr Freelance Writer Gig Below For Your Discount Code Below
Momnas Best Fiverr Freelance Writer Gigs On A Monthly Basis 30 SEO Optimized Blog Posts To Really Build Your Online Business And Take Your Content Marketing To New Heights
Basic Blog Writer Package – This is Momnas best freelance writer gig where you get 20 blog posts each consisting of 500 words for $300.00.
Standard Blog Writer Package – This is Momnas intermediate blog writer Fiverr package where you get 30 blog posts written of 500 words each for $400.00
Premium Fiverr Writer Package – This is Momnas's elite package for bloggers and content writers who mean business and want to grow their blog traffic considerably. 50 blog posts of 500 words each for $1k dollars total.
You can also get longer articles written of 1k words plus each or more just cut the post count in half for each package to see what works for you.
For example: for the basic package you would get 10 blog posts of 1k words for the same price of $300.00. For the premium Fiverr blog writer gig you would get 25 articles of $1k words each for the $1k dollar price.
Anyhow, Momna is my best Fiverr freelance writer winner on the platform seeing as I have placed a few hundred orders through her, and have a few more in queue that I should be getting in the next day or two.
Buy her Fiverr gigs if you need a great blog content writer for your blog to grow your business a lot faster!
She is well worth the money!
Good luck with all your content marketing, and growing your online business faster!
If you want to learn more about Fiverr, and all the ways you can use Fiverr to grow your online business, click here for my full Fiverr review.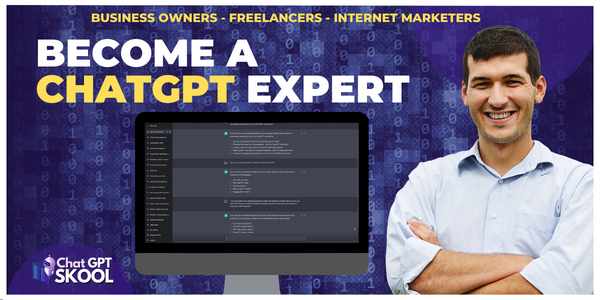 Please follow and like us: