Please follow and like us:
Traditional SEO is long gone; say hello to Pay per Result SEO.
Every business wants to be on the 1st Page of Google, and rightfully so; it means traffic and prestige. But SEO can be hard to do, expensive with unreliable results, and there is a lot of competition for agencies.
But if you can crack it, it's a Goldmine.
In this article, you'll discover how you can start selling a unique type of SEO that has less competition, is 10x more enticing to businesses, and doesn't require you to know SEO.
But first, some basics – What is SEO, and why do we care?
Search engine optimization, or SEO, is the process of improving your site and its content to amplify its visibility for relevant searches. In simpler terms, it follows a set of practices to make your content more discoverable for search engines when someone searches for your product or services.
The SEO Market is Huge! According to an estimate, SEO drives about USD120 billion worth of business every year, ranging from local stores, SMBs, media publications, online advertising, etc., and that is the kind of market that one loses out on when not investing in SEO.
Additionally, prestige and brand value come with ranking number one on Google. Google dominates 96% of mobile traffic and 92% of the overall share, and hence it's safe to say that should you keep Google happy; it will reciprocate.
What SEO brings to your agency?
According to experts, SEO is the most trusted digital marketing channel for lead generation, online reputation management, content marketing etc.; should your agency not sell SEO services, you stand to lose clients looking for the services mentioned above.
Additionally, on average, marketing agencies charge anywhere between USD1500-2500 for a minimum of 6-12 months for a single SEO project; that is anywhere between USD6000 – 30000 that you stand to lose on a single project yearly.
As someone who has been in the digital business for the last nine years, I can vouch for the fact that the margins you are looking at when selling SEO are unlike any other product given the prices you can sell them for, long-term commitments that you can forge and amount of work that you have to do.
What are you doing to beat your competition?
The SEO market was initially a ghost town where only a few folks with deep pockets would mince high profits from their sales. However, with the advent of cheaper, more accessible internet, others have taken note of the high potential of this market, resulting in the uprising of a marketing agency on every other corner.
So the question remains, how do you crush your continually evolving and increasing competition?
With traditional SEO tactics?
Well! You can try, but only after a short time you will realize that traditional SEO methods don't hold water in today's cut-throat market. Add to that the fact that Google makes about 400 changes to its algorithm every year; your agency is set to battle them in the long haul.
So what can you do?
What if you could say to any business – We'll Get you on The 1st Page  Of Google, or you don't pay a dime. Do you think businesses will be interested?
The answer to that is pay-per-result SEO. Yes, it is exactly like it sounds. Just like in PPC where you only pay a dime when someone clicks your ad, in pay-per-result SEO, you only pay when you start seeing results.
The model improves rankings, web traffic, and revenue faster than a traditional SEO plan; however, the payment is made only after achieving the desired rankings
The pay-per-result SEO is the best way for you to scale up the projects at your agency as the model fits any industry, from small to large companies.
What separates pay-per-result SEO from traditional SEO?
Payment: While traditional SEO works on monthly fee payment irrespective of results pay per result, SEO has a different payment structure. After spending a nominal joining fee, you only pay once you get the results.
Budget: As mentioned earlier, investing in traditional SEO is expensive as a monthly fee must be paid irrespective of results. But when you have clients on a shoestring budget, it is better to spend each penny wisely, and scrutiny, pay-per-result SEO makes that possible. This way, your agency can also reel in low-budget clients and make margins even off them.
Regular SEO pricing – Most SEO campaigns are between $1,500-$2,500 per month with a minimum six (6) month commitment. That's a $9,000-$15,000 commitment.
Pay Per Result SEO – Around $500-$1,000 setup + $800-$1,000 ONLY when you rank on the first page. And you, the agency, are making 50% to 70% margins on these numbers.
Which service would you pick? PPR SEO is by far one of the most enticing offers on the market.
Speed: Pay per result SEO's business model relies on the foundation of getting results and getting them fast. PPR SEO is aggressive but takes into account the due attention that needs to be paid to each keyword on an individual basis to yield results. In traditional SEO, the plan is to improve the overall SEO score of your website for a broad set of keywords.
Misconceptions about Pay Per Result SEO
The most common criticism of pay-per-result SEO is that it uses shady tactics to manipulate rankings to charge their clients. Sadly, there exist some companies that employ black hat tactics to manipulate rankings but trust me, it is the case of a few fishes ruining the pond and not the pond being entirely dirty.
Another one that I come across frequently is that rankings achieved by pay per result SEO are far-fetched and do not last long. Well, this couldn't be farther from the truth. In a pricing model where the agency's fee is paid on whether they can achieve relevant rankings for you, do you really think that they will let their fees slip?
Where to start with pay-per-result SEO?
While there are several (not a lot) pay-per-result SEO programs in the market, I feel the uSEO program by Umbrella is the best by far, as they commit to 1st page ranking.
uSEO right from the start took away all my apprehensions regarding the pay-per-result SEO model, like the slow speed of results, the extra expenditure of capital and effort, and instead provided me with a top-notch SEO program, aggressive conversion rates, and certifications as an added incentive.
From my experience, I feel it is perfect for agencies that are still wary about the prospects of selling SEO services as the program is cost-effective (60%+ margins to the agency), non-labor (they do all the work for you), and most importantly, result-driven (easy to sell, easy to entice clients).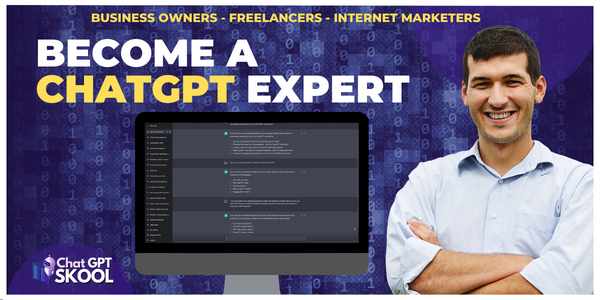 Please follow and like us: