Please follow and like us:
The world is changing at a very quick pace, and social media marketing is not immune to changes. In fact, it's the world of technology that changes the most. The current statistics report that there are over 2.45 billion social media users all over the world with the Facebook dominating the world of social media with over 2 billion active users.
There are other popular social media marketing sites as well that cannot be ignored, such as Pinterest, Twitter, Google Plus, SnapChat, and so on. All of them have millions of active users. Another great thing about social media platforms that might interest the marketers is that the people spend most of their time on the internet on these social media platforms.
The businesses are trying to cash in this opportunity with social media marketing. They promote their products, brands, offers, and other promotional tools on various social media marketing platforms in many different ways. As social media marketing is so popular, there are many trends that impact the social media marketing.
What are the top trends that are transforming the world of social media marketing?
The marketers that are updated with the current market trends can engage their potential customers the most while those who are not updated are always lagging behind, thinking about their mistakes.
I want you to be in the first group of marketers that are updated with the trends, so that you can also develop your social media marketing strategy, keeping all the latest trends in your mind.
Here are the top 7 social media marketing trends that every social media marketer must know.
1.      New products developed from the brand revolution
Many people look at the social media profile of a person to study the person's interest, likes, dislikes, profession, and so on. The people share almost every experience on their wall, and some people even post about what they had for breakfast, dinner, and lunch.
With people openly sharing their likes, dislikes, interest about many things, including products, the companies are focusing a lot on the feedback and needs of the customers that are shared in the social media platforms.
The brands are so serious about the feedback and interest of the people that they are even thinking of offering the products and services by looking at the customers' feedback, needs, and product preference that they share on the social media platforms.
2.      Live video content will grow even bigger
The people are quick to respond to live videos shared by brand and media pages. Around 14% of the marketers experimented with live video, according to the survey in 2016. This percentage is expected to grow to 43% shortly, according to the study.
There are many social media platforms, offering the feature of live video. Among them, Facebook life and Periscope are the market leaders regarding promotion using live videos. There are plenty of ways to promote your products and services with live videos.
Organizing a debate, Q&A session, live event, and other ways can be used by a page to promote themselves. The study shows that the Facebook live video gets ten times more engagements in comparison to other normal videos.
3.      Images and videos could dominate the news feed
The social media users find images and videos more appealing than a plain text post. The engagements that are generated with visuals are a lot higher in comparison to engagements that are generated by a plain text post.
The brands should look to search for more visually appealing content that can grab the attention of the potential customers on various social media platforms. Some types of appealing visuals could be visual storytelling, gif images, infographics, and so on.  
4.      There will be tough competition in mobile advertising
The mobile and tablet market share is nearly around 50% now in the United States of America, which is just below desktop market, according to the statistics. With people spending more and more time on their smartphones, the mobile advertisement is going to get tougher for social media marketers.
Facebook reported earnings of around $7 billion from which 80% of the revenue was generated by mobile ads. The case is very much similar to other popular social media platforms, such as Twitter, SnapChat, Instagram, and so on.
5.      Ephemeral content will grow
The ephemeral content could find a huge space on the wall on social media platforms. SnapChat started the trend of ephemeral content, which was quickly copied by Instagram. The ephemeral stories have worked very well to promote the brands' stories.
It's not recommended to stop focusing on traditional video or content marketing, but the marketers should also keep ephemeral content in their arsenal for an effective social media marketing strategy.
Some of the ideas for creating ephemeral content could be how-to videos, interviews, recipes, holidays, announcement, and so on. However, the marketer must make sure that the content is developed for human readers.
6.      Messaging apps will experience more growth
The messaging apps are used by over 4 billion people all over the world, according to the report. Some of the most popular messaging apps are Facebook messenger, WeChat, Whatsapp, and others.
Many brands are already using messaging apps to enhance their customer service, and many other brands will look into messaging apps in the future for enhancing their customer support. A brand can provide 24 hours customer support to customers with the help of messaging apps, and this tool will be one of the crucial tools for enriching customer service shortly.
7.      Influencer Marketing and social influencers will enjoy the growth
The returns provided by social media influencers are very impressive. The brands are very satisfied with their influencer marketing campaigns, and social media influencers are also happy to promote the brands.
The no. of social media influencers will grow in the future, and the brands may even think of making influencer marketing their fundamental brand strategy. The rate of influencers may also go up as the demand for influencers increase.
Conclusion
The trends that I have mentioned in the above section of this article are current trends that are transforming the world of social media marketing. The social media marketers must be aware of these trends to get the maximum output of their social media marketing campaigns.
According to the study, around 95% of the online adults, age group of 19-34, are likely to follow their preferred brands on social media platforms. Knowing about these trends and promoting according to the trend will help you in maintaining a strong customer and fan base.
These trends may change in the upcoming times, as the changes come and go very quickly on the world of information technology. Always be updated with the latest trends to ensure that your social media marketing campaign is always effective.
Author Bio:
Stevan Mcgrath is a digital marketing professional who possesses expertise in brand design and development. Stevan is passionate about utilizing his diverse skill sets for new and innovative online marketing strategies. He has worked as a freelancer and a contributor to ProvenSEO. Despite having a wide influential reach, he seeks client satisfaction as his topmost priority. He also writes blog posts on recent digital marketing trends. To know his work and more details you can follow him on facebook, twitter, LinkedIn, Google+.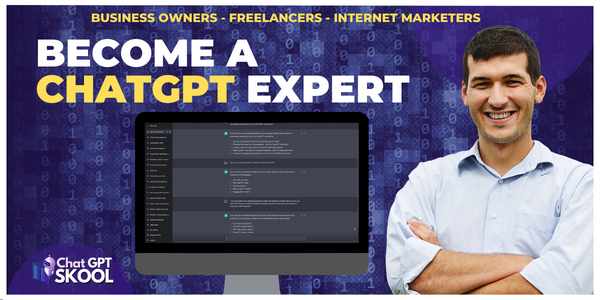 Please follow and like us: