Please follow and like us:
The Instagram network is an entirely visual program, and the primary purpose of the business owners is to share their brand's photos or videos with their targeted audience. It is a free application where everyone can open an account with an email address; If you want to have another(business) account, begin with a business mail address. Instagram is one of the favorite apps among teens and tweens. It is not only the most entertaining but it is also one of the most lucrative platforms for business owners and markets that caters to influencer marketing. 
Nowadays, many people believe advertisements for purchasing and the most immense support are comment sections, here recommendation are working well. Influencer marketing is the most effective tool for marketers to grow their business overnight. The right influencers have the magical powers to make your brand or product famous literally overnight.
This ultimate influencer marketing guide will help you to learn What is Instagram Influencer Marketing? And how to acheive your businesses goals using this lucrative internet marketing strategy to your benefit.
What Is Instagram Marketing?
Instagram marketing is one of the trending marketing strategies; it targets using key leaders to bring excess brands' message to the broad markets. Instead of marketing directly in front of a massive crowd of consumers, you instead pay influence, hire, or inspire to promote business for you. Influencer marketing also came under social media marketing, and the influencers have constructed a good reputation, or they have knowledge in their specific field.
Why Influencer Marketing For Instagram?
You all have significant doubts about why influencers marketing for Instagram alone, why not consider Facebook, Twitter in a tremendous amount. Well, because with 800 million active users, Instagram is the worthy app for marketers to stick out with their focused audience. On Instagram, there are bags of engaged audience; it's good news for brands people because they will receive more recognition for their brands.
The Research study shows that Instagram is the most interacted app when compared with other social media. Next, more than 65% of highly performing posts on Instagram are feature products. Instagram is a great platform to partner with influencers. It is an effective marketing strategy to commence the influencer marketing campaign for your business.
Instagram Influencers are creating credibility with targeted audiences and who have a huge count of followers. For example, celebrities are Influencers, but not all the Influencers are famous; here, there are two types of Influencers;
Types Of influencers
Macro Influencers- Those who have huge followers in their specific area, like you have more than 10000 followers, are the macro Influencer.
Micro-Influencers- Those who have a small number of followers like you have less than 10000 followers, you are the micro-influencer(1000-10000), but you can gain more engagement from there.
Get more results from those types of followers, and Instagram influencers and their abilities help you build your brand. Every brand starts advertisements with celebrities; this is the secret to the power of Influencer marketing. More than 70 percent of people make their buying decision from the trustable recommendation that is a massive success of Influencer's work.
Now Instagram, having more than 150000 influencers, nearly 91 percent of those are happening in one platform. A billion users connect with potential followers to stand out from the crowd, and nowadays, the smartest kids are taking the challenge to change the world out of Instagram. Let us see a few guides for Instagram beginners and how to use Influencers for the business market.
Set Goals
All Instagram strategies are measurable; set your goals before starting the business. Those guides help select which influencers are perfect for your business and what kind of campaigns you want to run. Find the tracking methods to your brand's success and, if time allows adding photos or videos to each goal. Identify before what you want to achieve and measure success that will help you get high engagement levels. You need to ensure that your profile and posts get more Instagram impressions to expand your business and get more traffic from the influences. Spend more time to set your goal for Instagram influencers marketing.
If you are a brand aiming to get noticed on Instagram and attract more customers, you must set your goals right. That contains Increase brand awareness, gain more followers, expand reach, Increase click-through rate, Increase sales, earn revenues, Increase conversion rate, find brand representatives, and more.
Choose the right influencers.
It is an essential step to select the perfect influencers for your business. One of the golden rules for influencer marketing that make sure to find the correct partners. Scientifically proven that nine-ten marketers have the big challenge of discovering the relevant influencers for their brand success. Instagram allows huge tools to find a partner, and those tools make your work easy & straightforward. Three types of Influencers on social media there are:
Celebrity Influencers – Like superstars
Macro Influencers – Always they have niche related thoughts
Micro-Influencers – They have loyal followers with small size experts
Why priority on Micro-Influencers?
Nowadays, the Instagram strategy is small businesses focusing on micro-influencers to the significant process and prioritizing their goals. Here enormous evidence to get more effective from the smaller. The survey said that 30 percent of consumers deciding to buy a product by non-celebrity recommend that celebrity recommendations only influence 5 percent of people. Users get hard to touch with celebrities, and sometimes you should pay for them to get their help. Every Instagram influencer has talent in their own field and grows their niche; Build trust with targeted audiences, but they are different from actresses, singers, and sports personalities. Standard rules for finding those who are famous in a particular niche.
Few micro-influencers may not consider themselves as Influencers, but they are more authentic with the audience. They give full support to your market until your business succeeds. Get high engagement between Influencer and audience through genuine recommendations. Micro-influencers are so right for boosting your brand with many posts within minimum budgets and get more effective for your business.
If you are select the wrong Influencer, it will affect your business; here few metrics help to find them correctly there are;
Industry niche
Engagement levels of posts
Followers numbers
Followers quality
Traffic
Post costs
Locations
Industry Niche
Have a look at which area they are well versed in their industry. Check which type of content influencers are familiar with. Knowing this detail is very important to decide whether they will do engaging promotional content for your business. Also, they must not deviate from other content.
Engagement Level Of Posts
No matter if you are selecting a top influencer or small Influencer, it's necessary to check the engagement rate of their post. They must have a minimum engagement rate for their accounts. You can ask for screenshots of their analytics rate. Check engagement rate for both average rates and for recent posts. By the way, you can use tools to find your Influencer's average engagement rate.
Followers Numbers
Always choose influencers who have the same target audience as yours. Reaching the right audience is essential to achieve your goals.
Followers Quality
Having more followers is not essential but having loyal and engaged followers is more important. Simply don't fall for followers count; check their follower's interaction rate.
Traffic 
Examine how much traffic visit your Influencer's profiles. And also, check their cost rate for each post.
Location
Pick an influencer who belongs to your region or nearby your area. Choosing your nearby Influencer is more advantageous to improve your sales and recognition with your locality. At the same time, when you target people nearby, they get interested in approaching you. It increases their trust rate towards your brand or product.
Create a chance with Influencers
Influencers won't be forced to work with you; pay for them. Influencers are authentic and more interested in working with you, so you need help from them.
Few basic rules to follow there are;
Make sure how your brand aligns with your values
Give respect to your Influencers
Give freedom to express their own creativity
Keep it authentic, always
Optimize your Influencer's campaigns
Influencers have many creative ways to create campaigns and express those campaigns with their own style after agreeing with them. In this way, begin creating more brand awareness, promoting your brands, and achieving your goals. Let us see the types of Influencer's campaigns there are;
Sponsored posts
Host contests
Create brand-oriented contents
Consider the audience's reviews
Fully take over your account
Influencers are optimizing their campaigns when they create branded hashtags, and they promote your brand themselves. Get practice to sponsor your posts and maintain transparency when free services are provided. Track the success between two Instagram Influencer marketing (follower's count, likes, comments, and shares)
Conclusion
Instagram Influencer marketing is the fastest-growing technology, and Every small business can use this tremendous opportunity because it is too affordable(within your budget). We hope this article may help you to change your business value. Choose a perfect influencer to get good results, and in this way, you can increase your followers count. Through Influencer, you can attain many benefits, like you can get valuable information about your targeted audience.
Through these data, you can attract your audience more effectively. Influencer marketing will be perfect for building your brand when you launch your brand or product for the first time. Always remember that picking the best Influencer is more significant. You must create a good relationship with your Influencer, give enough freedom to do whatever they want in your account and content creation.
Author Bio
Mary Kyle is a content developer and marketing manager who works at Snaphappen. She has written more trending articles on social media and has a ton of experience in delivering engaging content that sells..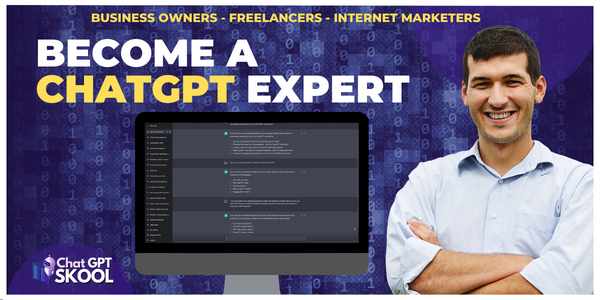 Please follow and like us: