Sponsored Ads:
Ecommerce is booming, and booming really well. If you have stepped into the game of online selling, then making your first sale is as imperative as anything. But, the big question is how?
Well, making your first sale online is no rocket science. All you need to do is follow some basics. What those basics are? Let us take a look at them one by one –
1. Create an attractive ecommerce website
One of the first things you need to do here is to have an eye-catching ecommerce website. After all, if your website is not attractive you cannot expect visitors to make a purchase. You can try to build an e-shop on your own, using templates and other such stuff available online. But, if you are serious about making sales through ecommerce, then getting professional e-commerce developers can prove to be a great idea.
2. Target influencers
Just like it pays to get word of mouth publicity in the real virtual, it's equally beneficial to get some influencer to promote your business. The best way to do that – create a list of influencers like bloggers, vloggers, entrepreneurs and more and send them free samples of your products. If any of them likes your products and vouches for them online, you can be sure to just make your first sale but also see a sharp rise in your following online as well.
3. Email marketing
Another great way to sell your products is using the tried and tested email marketing gimmick. While there are people who believe that online marketing has become a thing of the past, close to 60% of the bloggers responded that this tactic still brings its ROI.
4. Create a blog
Blogging is the best way to capture a niche for your business in the World Wide Web. Content was, is and will always be the king for online selling. So, if you want to get people to buy your stuff, start generating content that solves their problems. Blogging gives you an opportunity to share new stuff on social media, plus it helps you rank in search engine as well. In a way, it is like killing two birds with one stone.
5. PR stunt can work wonders
You must have heard about videos going viral. Some image making rounds on the internet and more such stuff. All this is nothing, but PR stunts to capture the market attention. So, if you are in real hurry and need people identify your brand, pulling off one such gimmick can really be a great idea.
6. Press releases
Getting news about your product or business published on online PR sites can work wonders for brand promotion. It can be a challenge to get your PR published from a good publishing house when you are a relatively new name in the industry. But if you can create an engaging Press Release with powerful content, then be sure to get noticed in the market.
7. Build network on forums
Discussion forums are a great way to get into the eyes of potential customers. Not only can you use them to share your expertise on the matter, but at the same time build a network as well. You never know when a potential customer might be lurking around on these forums and comes to your door.
8. Run contests
People like free stuff. So, why not give them something for free? And just to make it a little more exciting why not run a campaign where you can connect with people. For instance ask them to share their funniest pic and announce that winner will get something for free. Social media has great potential for getting customers, if you know how to use it in the right manner.
9. Build an audience on Twitter
Like I said in the above point, you cannot simple ignore the power of social media. Getting genuine followers on Twitter can help you gain a big number of potential audiences. The smartest way to do it – find people who are talking about your industry. Research about the problems they are talking about and offer the solution. As simple as that!
10. Join the professional network
LinkedIn is a great channel for professionals. While it might not help you directly in making sales, but it can open a whole new world of opportunities for your business. You can connect with influencers, business owners and more. And, discover new opportunities for your business.
11. Visual marketing
Human beings are visual creatures. Popularity of social media platforms like Instagram, Vine and Pinterest is a reflection of the same. So, why not use it to good effect? Create some engaging visual content like banners, infographic and more to share on these channels and let people know about your brand. Internet is filled with plethora of examples of brands who have managed to make the most of these visual marketing strategies.
12. Try affiliate marketing
Affiliate marketing, or MLM as they call it, is a way to associate as many people as possible with your brand who will help you to sell the products. It works on the principle that you let people market your products and send you traffic; in return you offer them a percentage share of the sales. People have made huge bucks using MLM, so you can definitely give it a try!
13. Facebook is still a great option
For those of you who thought Facebook for marketing has become a thing of the past, you are living in a world of fallacies. Facebook is not going anywhere. With the rise of Facebook Ads it has emerged as an even more powerful source for business promotion. So, build a community on Facebook and take your business towards maximum sales.
14. Coupon codes
Another popular trend that has emerged these is to make use of coupon codes. You can create one for your business and spread it online to various coupon stores. You will be surprised to know that there is a large population of people who search for these coupons online. So, getting your business on these sites can be a great place to begin with.
15. PPC campaigns
Google ads are the most efficient way to get people to buy your stuff. It is like buying paid traffic for your website. You can use Google Ads to get your business name reflected on top of the search results, where the chances of click are the most. And, if more people will see your business name, chances of them coming to your website increase manifold times.
16. Amazon Ads
Just like Google Ads, amazon products ads can be a really smart investment. The best thing about these ads is that people are already searching for something when they are amazon. So, chances of them buying your products are really high.
17. Go wholesale
Targeting customers one on one is fine as long as you have enough demand in the market. But, when you are looking to make the first sale it is a good idea to target wholesalers. Now you might think about the finer pricing when dealing with wholesalers, but compare it with the fact that you will be selling in bulk. And, you will get to know how profitable it is.
18. Build relationships
Business success depends upon trust building. You need to leverage that fact. Never take trust building lightly. Whether it is about the quality of product or services you are offering, always be open for customer feedback. And, try to satisfy them to the maximum extent. After all, it is the customers that make a business.
19. Keep an eye on competitors
Never take competition lightly. In fact, you never know which one of your competitors' tricks might create uproar in the market. Always be prepared to take action if you think something is working for your competitor. Even if their campaigns are failing, you can learn from them and not repeat the mistakes they are making. After all, it is better to learn from your competitor's mistakes than make your own.
20. Track progress of campaigns
The best approach is not just to create a marketing campaign and let it run forever. It is to keep track of how things are progressing in those campaigns. After all, knowing the key metrics of performance of those campaigns is important. So that in case some remediation measure is needed, then they can be taken at the right time.
21. Be patient
The most important thing among this hullabaloo is to remain patient. It might take a while to get your first sale, but you need to always keep your head up high. You never know how much time it might take, but you must remember one thing that if you have the patience to wait for success, you are definitely going to get it one day.
Those were some simple, effective and tried & tested tricks that have business owners make the most of their ecommerce sales. If you are still searching for your first sale online, then start with the implementation of these tips and see where you end up.
Author bio:
Anka Zielinska is a business consultant and online marketing expert.at http://newmediaandtechnologies.com/  She loves all about technologies. In her spare time she is a dedicated triathlete.
Advertising: These Products And Services Directly Below Are All Hand Picked By Me So You Wont Be Dissapointed! If You Buy Through The Links Below Based On My Recommendation I Will Earn A Commission And You Will Help Support Me And My Blog:) Thanks In Advance.
Copy And Paste Your Way To A Six- Figure Income, Inside The $13.2 Billion Dollar Niche Of Self Improvement!… You Do Not Need A List, Or Your Own Product, To Start Cashing In Today!
Billions And Billions Are Generated Through Ecommerce Yearly ( Get Your Piece Of The Pie And Start Your Own E-Commerce Store Below
Webinar – Smart Software Delivers Leads And Sales On AUTOPILOT ( See A Live Demo And Learn More Below )
MUA is an internet marketers dream site. It literally contains EVERYTHING you need under one roof.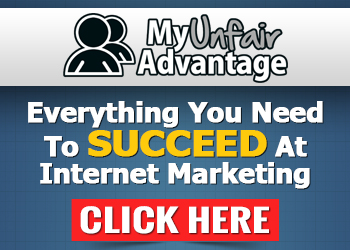 Russell's Giving Away His 3 BEST SALES FUNNELS!
Search Over 65,000 Premium Themes For Your Blog Or Website
Recent Posts