No.1 eCommerce Platform for All Businesses.100+ Professional Themes · Full Blogging Platform · Mobile Commerce Ready
Chicago – Rockford Internet Marketing Consulting Online Businesses.
Contact: Jay ( 586 ) 876-7354
Let me help your internet marketing business. Very reasonable prices,  and I am good at what I do.  If no answer leave a message I will get back to you a.s.a.p
Welcome to jaysonlinereviews.com home of the best internet marketing lessons in Chicago, and the greater Rockford IL area. Chicago internet marketers this blog will be the best free internet marketing consulting that you will find online to help you earn more money from your online businesses. Why? Keep reading and you will find out the answers to your internet marketing questions. All my blog posts are free, so be sure to browse through my hundreds of blog posts,  and start educating yourself.
This blog was created for all aspiring internet marketers in the Chicago -Rockford area, and around the World. Who are looking for tips on how to get more traffic to their websites, seo tips, product reviews, affiliate marketing lessons, affiliate programs, and everything how to earn you more money online.
If your looking for some free quality tips to help your internet marketing business succeed. Then you are in the right place. I know how hard it is when you are first starting out with your business to establish your online presence.  This is why this internet marketing blog was established. To help beginners, and intermediate internet marketers earn more money by educating themselves on all aspects of internet marketing. You are gonna need to learn all forms of internet marketing which include:
1. Article marketing
2. pay per click
3. seo training ( very important for free traffic from the search engines )
4. Forum posting
5. Blog commenting
6. How to submit press releases
7. Classified advertising
8. Blogging
9. Affiliate marketing business model so you can monetize your sites properly.
10. Social Bookmarking
11. Social Networking – Twitter and Facebook for example.
12. How to submit Rss feeds if you are a blogger.
13. How to build your internet marketing presence by building an email list targeted to your blog, or websites niche.
14. Internet Marketing Consulting – Meaning a mentor to help you learn all about internet marketing so you can bring more targeted traffic to your blogs, or websites. Traffic equals money. The more traffic you are able to generate to your online buiness the more money you will earn plain and simple. This is where my blog comes into play.
15. Affiliate Programs – Who are the best? And where do I sign up to these affiliate programs?
The list goes on and on and that is where my free consulting comes into play for your internet marketing needs.
My internet marketing consulting blog is based out of the Chicago, IL. Rockford surrounding areas. It is geared towards beginners who are newer to affiliate marketing, and internet marketing in general. But all internet marketers regardless of experience can benefit from this blog in one way or the other. internet marketing is my passion, and I am here to help you achieve your goals.
1. To make more money online from your blogs, or websites.
2. To bring you in more targeted traffic so you can accomplish goal number 1.
Chicago internet marketers: To learn more about me see my about me section above.
Special Free Bonus: I am giving away 16 free e-books covering all aspects of internet marketing. These are all high quality paid 50 plus page books at no cost to you, so take advantage of this free (Training  information ) consulting . Just put your name and email address in the form provided on the right hand side of this blog. These internet marketing ebooks will be delivered over to you A.S.A.P as soon as you verify your subscription so please do so right after signing up.
Thanks Chicago internet marketers! I hope you enjoy your free internet marketing lessons, Jay!
You can contact me by email if you have any questions related to this blog or for internet marketing help with your online business.
Email: [email protected]
Phone: Jay ( 586 ) 876-7354
Recommended seo course for Chicago businesses looking for more traffic from the search engines for your online business. $67.00 and it is taught by an seo professional.
Firestorm SEO reveals for the first time the high power tactics that we charged $1000s to top SEO studios and experts to learn and use to get their clients first place rankings on the Search Engines for the most competitive terms and drive floods of laser targeted traffic to their websites.
Advertising: These Products And Services Directly Below Are All Hand Picked By Me So You Wont Be Dissapointed! If You Buy Through The Links Below Based On My Recommendation I Will Earn A Commission And You Will Help Support Me And My Blog:) Thanks In Advance.
He's Making A Ton Of Cash In His Spare Time Doing THIS… [ See How He Does It Live – Register For Free By Clicking On The Banner Directly Below ]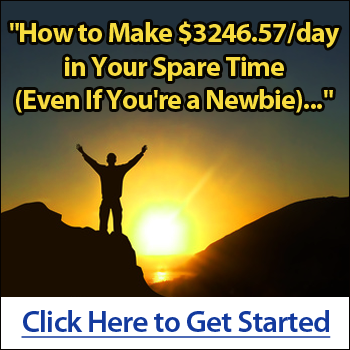 Copy And Paste Your Way To A Six- Figure Income, Inside The $13.2 Billion Dollar Niche Of Self Improvement!… You Do Not Need A List, Or Your Own Product, To Start Cashing In Today!
Billions And Billions Are Generated Through Ecommerce Yearly ( Get Your Piece Of The Pie And Start Your Own E-Comm Store Below )
Webinar – Smart Software Delivers Leads And Sales On AUTOPILOT ( See A Live Demo And Learn More Below )
MUA is an internet marketers dream site. It literally contains EVERYTHING you need under one roof.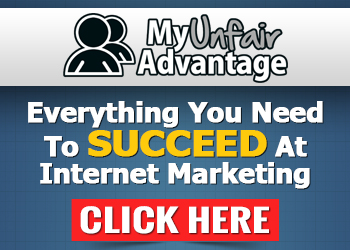 Recent Posts