No.1 eCommerce Platform for All Businesses.100+ Professional Themes · Full Blogging Platform · Mobile Commerce Ready
How To Use Social Networking Sites To Explode Your Email List

If you're an online business owner, it's important you build a list.
It doesn't matter if you own a blog that talks about blog ghostwriting; ensure you have an opt-in box placed in a strategic place on your blog to capture the readers contact details.
Let's take for instance: a young man came to your shopping mall and bought almost half of the goods you have in your shop. Would you forget that customer? Now tell me, how would you stay in contact with that customer if you don't have his/her details?
That's the same way it's when building a list online.
It doesn't matter if the prospect buy or not, make it a habit to build a list.
Building a list is not optional; it's mandatory (that is if you really want to succeed online).
In this article, I'll be sharing some tips that you can use to generate subscribers to your email list through social media.
In case you don't know, people are not only using social networks to reach their target audience but to also, grow their email list. In this article, I'll be guiding you step by step in using social networking sites to build your email list.
Create A Real And Effective Profile
If people can't trust you, then they won't do business with you.
You don't need to hide your face from your target prospects. If people don't know you or what you do, how do you expect them to trust or subscribe to your email list?
Hint: Use a real image of yourself; include your biological name, a good bio, up-to-date contact information such as phone number, house address, etc…
Use Ning To Establish Your Online Presence
Ning is an online platform today that makes it possible for you to create a network and get in front of your target market.
Hint: Ning gives people the opportunity to create their own social networks online.
You can create a network around your interest, invite your friends and colleagues to come join your network and encourage them to subscribe on your email list.
Trust me, Ning works. I'm a testimonial to that.
Syndicate Your Newsletter Broadcasts
Do you know you can automatically share your newsletter across social networks like Twitter and Facebook?
If you use Aweber or Mailchimp as I do, you have the option to syndicate your newsletter across Twitter and Facebook.
Hint: Come on cowboy! What are you waiting for? Grab this opportunity– you might experience a boost in your email list just using this technique.
Strategically Place An Opt-in Box On Your Facebook Profile
I know, not all of you know that one can actually place an opt-in box on a Facebook profile.
If you're not aware of this, now you know.
The profile HTML in Facebook gives you the opportunity to add your opt-in box — this way; you can grab new subscribers right from your profile (Isn't this amazing?)
Hint: Be smart
Take Advantage Of Social Bookmarking Sites
If you're not using social bookmarking sites to syndicate your content then you're really missing out.
What is social bookmarking?
If you think I'm going to explain this with technical English jargons, I'm sorry, I'm going to disappoint you. I didn't graduated with a PHD in Creative writing- neither did I passed out from College with a BSC in English; I'm Me and I'm just going to explain this in simple English that even a 2 year old baby would understand
Social bookmarking is a way internet users can organize or store bookmarks of web pages
It's a way internet users can share your posts through social bookmarking sites like (Digg, Pinterest, Stumbleupon and Delicious) right from your site
Hint: You could get a ton of visitors visit your blog and join your email list through this.
Give it a shot– you'll be glad you did.
Don't Sell– Participate And Be Helpful
Making money online is all about trust. If you really want to use social media to grow your email list then the best advice I can give you is to give and offer suggestions. Participate on twitter. Spark up a conversation on Twitter and Facebook. Chat with people you don't even know.
Hint: Just try as much as you can to let people know you're around to help and they'll be more than willing to not only visit your blog, but also, join your email list.
Your turn to dazzle me
Did you learn some new things from this post?
Any suggestions?
Let me know what you think in the comment section.
AUTHOR BIO:
Daniel Adetunji is a prolific blog ghostwriter who offers blog ghostwriting services to online entrepreneurs.
You can also check out his blog to get more tips on blog ghostwriting
Advertising: These Products And Services Directly Below Are All Hand Picked By Me So You Wont Be Dissapointed! If You Buy Through The Links Below Based On My Recommendation I Will Earn A Commission And You Will Help Support Me And My Blog:) Thanks In Advance.
He's Making A Ton Of Cash In His Spare Time Doing THIS… [ See How He Does It Live – Register For Free By Clicking On The Banner Directly Below ]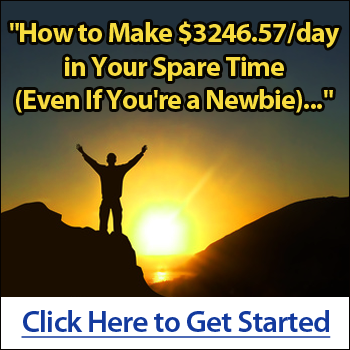 Copy And Paste Your Way To A Six- Figure Income, Inside The $13.2 Billion Dollar Niche Of Self Improvement!… You Do Not Need A List, Or Your Own Product, To Start Cashing In Today!
Billions And Billions Are Generated Through Ecommerce Yearly ( Get Your Piece Of The Pie And Start Your Own E-Comm Store Below )
Webinar – Smart Software Delivers Leads And Sales On AUTOPILOT ( See A Live Demo And Learn More Below )
MUA is an internet marketers dream site. It literally contains EVERYTHING you need under one roof.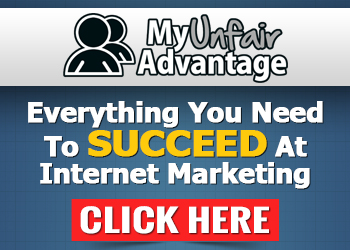 Recent Posts