No.1 eCommerce Platform for All Businesses.100+ Professional Themes · Full Blogging Platform · Mobile Commerce Ready
Facebook Groups have got a lot of bad press in the marketing space of late. It's easy to understand why. A lot of spammers have basically infiltrated all these Facebook Groups and use software to just blast all these Facebook Groups with useless advertising. Why do I say useless? Well, first and foremost, these scammers and spammers don't really care about the topic of the Facebook Group. As long as they get accepted into a particular group, they feel that they are entitled to just blast anything and everything at that group. As you can probably well imagine, if you are a member of this group, you will probably get annoyed. Who would appreciate seeing all sorts of spam? Who would appreciate being notified that your group has new post and when you check, all you see is unrelated, irrelevant or even potentially offensive stuff? 
It's no surprise that a lot of groups have been cracking down on the type of materials being posted to them. There's just so much garbage out there. A lot of it is really almost unusable, but still people crank it out. People don't care. People use software to just blast out garbage. You have to understand back in the late 1990s, email spam was very prevalent because email filters sucked back then.
Now, it's a completely different story. If you use Gmail, you probably hardly get any spam. Unfortunately, Facebook is having a tough time filtering spam posted on Facebook groups. People won't post spam on people's walls because that's easy to detect and easy to punish. However, with Facebook groups and the fact that these groups allow members to post ads, basically left these groups open to all sorts of spam and abuse. So how do you make money off Facebook groups? Keep reading below:
It all Begins with Finding the Right Groups
First and foremost, you need to find groups that are highly targeted. For example, if you are selling headphones, look for groups that deal only with audio equipment or preferably headphones. The more targeted the Facebook group, the better it is for you. The more targeted the Facebook group, the higher the chance that the people who read content from those Facebook groups would be interested in clicking your link and possibly buying. Also, the more targeted the Facebook groups, the higher the likelihood that the moderator is really passionate about the groups' subject matter. The more passionate the moderator, the higher the likelihood that that person would be cracking down on spammers. When you get admitted to a group, don't automatically start marketing to that group. Pay attention to the updates being posted by other members. If you see a lot of spam, get out of that group. Don't waste your time with that group. Find groups that have very little spam. Either the moderator of that groups is not doing a good job or that group really is a spam group. You have to remember, if you join a spam group and you're trying to sell stuff, it's almost impossible. Why? It's like trying to sell ice to Eskimos. It's not gonna work.
Be a Contributor
Assuming that you've found the right groups, and you got accepted, the next step is to become a contributor. This is one part of Facebook group marketing that many people miss. They think that Facebook group marketing is really just a way for them to dump a lot of links and go from group to group to try and get as many eyeballs up to their offer as possible. Well, let me break it down to you. Facebook group marketing is not about volume. It's not a quantity game. It is all about playing a quality game. In other words, it's all about building trust. As I keep mentioning in this blog again and again, people won't buy from you if they don't trust you. The problem is, people don't start out trusting you. First, for them to trust you, they must first like you. You have to earn that liking. You have to earn that favor. For them to like you, they must feel that they know you. As you can probably already tell, this is bad news for spammers. Spammers want instant results. Spammers want volume. However, if you want sales and more importantly if you want a loyal base of customers, you need to go through the process. You need to get people to know you, like you and then trust you. Only once they trust you will they even think about buying from you. That's how it works.
Applied to the Facebook group scenario, you have to be a contributor. This means you have to build a reputation for sharing quality content. You have to build credibility with your target audience. You have to come off as somebody who actually knows what he or she is talking about. This, of course, takes a lot of time. It also takes a lot of effort. You have to research the best-quality content in your niche and share only that content. Most importantly, when people ask questions regarding that content, you must be able to articulate a good answer. If not, you just come off as some sort of spammer even though you are sharing quality content. You have to be a contributor. You have to actually be a co-partner in the group in terms of upholding the quality standard of the groups that you belong to.
Engage with People
If you have gotten this far, you're basically doing very well. Why? Most Facebook group spammers barely make it to contribution. They barely offer a worthwhile content, and a lot of the content is not faltered, a lot of that content is not edited. A lot of that content is probably published everywhere else in Facebook. However, these people don't care. If you take it to a higher level, and you actually engage people, and you become a trusted resource, you are basically driving traffic at will. Of course, this can take quite a bit of time, but it is definitely worth doing. You have to remember, Internet marketing, if done right doesn't really turn on a huge volume of traffic, instead your success depends on how finely tuned and most importantly how trusting your traffic is. The good news is that you can build quite a heavy base of highly targeted, highly relevant, and most importantly, highly trusting traffic through Facebook groups. You just have to put in the right amount of time, effort and energy.
There is no quick fix to making money from these groups – Some gurus might want you to think it is a case of finding a group, spamming them with affiliate links using software and then making a quick buck. Hey! You might even do that. But you're not going to build up your brand or build up your long term income doing this. Follow my tips and you will set yourself up very well for the future of your Facebook marketing.
AUTHOR BIO =================================
Lewis Crutch (https://plus.google.com/+LewisCrutch001) is the owner and main contributor to the blog at Marketing Bees (http://marketingbees.com) that provides a range of free advice on an array of online marketing topics including SEO, social media marketing and content marketing. Follow him on Twitter @Marketing_Bees (https://twitter.com/Marketing_Bees)
Advertising: These Products And Services Directly Below Are All Hand Picked By Me So You Wont Be Dissapointed! If You Buy Through The Links Below Based On My Recommendation I Will Earn A Commission And You Will Help Support Me And My Blog:) Thanks In Advance.
He's Making A Ton Of Cash In His Spare Time Doing THIS… [ See How He Does It Live – Register For Free By Clicking On The Banner Directly Below ]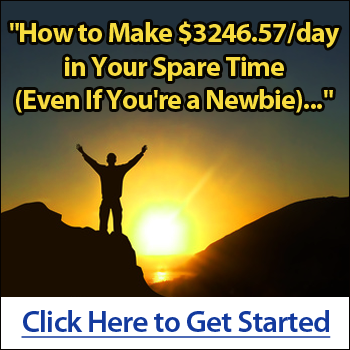 Copy And Paste Your Way To A Six- Figure Income, Inside The $13.2 Billion Dollar Niche Of Self Improvement!… You Do Not Need A List, Or Your Own Product, To Start Cashing In Today!
Billions And Billions Are Generated Through Ecommerce Yearly ( Get Your Piece Of The Pie And Start Your Own E-Comm Store Below )
Webinar – Smart Software Delivers Leads And Sales On AUTOPILOT ( See A Live Demo And Learn More Below )
MUA is an internet marketers dream site. It literally contains EVERYTHING you need under one roof.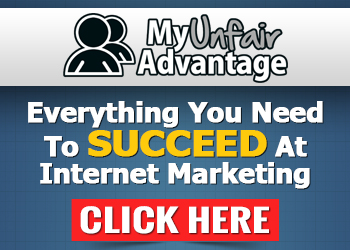 Russell's Giving Away His 3 BEST SALES FUNNELS!
Recent Posts