Please follow and like us:
How LinkedIn Can Help You Get More Leads For Your Business
Social media networks have taken over the world of internet marketing. While it was once appropriate to have a website and focus on ranking in search engines, it is now considered essential to include an effective and well-planned social media marketing strategy along with any promotional plan you have for your business. It does not matter who your target audience is anymore – be it consumers or other businesses – social media platforms are now more popular than any other methods for promoting a business on the internet and has also been proven to be one of the more efficient strategies for utilizing the internet as a way to generate more leads for your business.
Unfortunately, many companies that are still relatively new to the internet marketing game have discovered that social media marketing may not be as easy as some people make it seem to be. Not only do you have to find out where your target audience is hanging out, but you also need to consider how you will approach these people in such a way that they want to buy from your business. For companies that target consumers, it is often easier to generate leads through social media. Companies that specializes in offering products and services to other companies, however, often find that it is much more difficult to generate leads on social media. Fortunately, LinkedIn has come to the rescue by launching a professional social media network, designed for professional individuals and companies – to connect, network and grow. Other strategies, such as utilizing social media influencers – on and off LinkedIn, have also been proven as potentially effective strategies for both B2C and B2B businesses.
The Power Of LinkedIn For Marketers
While Facebook, Twitter, and the other major social media networks started out with a primary focus on offering regular people the ability to stay in touch with their family and friends at all times – even when they do not live close to each other – LinkedIn joined the world of social media networks as a professional network. The network was officially launched in May 2003, with Reid Hoffman as the founder, along with a team of professionals from SocialNet.com and PayPal.
Before we explore the different ways in which LinkedIn can be utilized for lead generation purposes, let's take a quick look at some statistics about LinkedIn that might be surprising to some of you. Omni Core Agency reports that LinkedIn, as of January 2017, had 467 million registered users, with a monthly active user count of 106 million. Out of the 467 registered users, approximately 133 million reside within the United States. They also report that approximately two new LinkedIn accounts are registered every second. At the same time, it is important to note that only 40% of LinkedIn users log into their account on a daily basis. Still, this accounts for around 186 million users logging into their LinkedIn accounts at least once every day. An interesting fact about LinkedIn that you should also know – approximately 41% of the world's millionaires have LinkedIn profiles.
LinkedIn Lead Generation 101
Now let's take a look at some effective strategies that can be practiced to generate leads for your business or brand through LinkedIn. These strategies are effective for any business – whether their target market is consumers or other businesses.
Connections
The first and most obvious way to use LinkedIn as a lead generation tool is the "connections" feature. This feature is common among all social media platforms – each network just has their name for the feature. For example, on Facebook, your "connections" are called your "friends." There is one particular difference, however. On LinkedIn, the "connections" feature is meant for professional networking – to connect with colleagues, partners and other business-related people.
There are numerous ways to utilize the connections feature of LinkedIn for lead generation. The most obvious would be to connect and network with the connections you have on your profile. If you do not have an adequate amount of connections in your network, however, then extracting leads from your local network would not be possible. Thus, you should be adding new connections to your network frequently, but not randomly. When it comes to utilizing connections, you should firstly take a look at the recommendations – this section is a "smart" script that LinkedIn uses to determine the most appropriate connections for you, based on various aspects of your profile and the other people you have connected with. Connect with as many people as possible on the professional network and post informative content to your wall regularly.
While connecting with others on this professional network, you should be sending you messages to introduce yourself. Make sure you mention what you do and show your interest in the other person as well. Don't act like you are promoting your business, but rather act like you are simply introducing yourself. This will make the process seem more natural and could lead to better results.
Groups
Apart from connections, the groups feature of LinkedIn, similar to the groups feature that can be found on Facebook and the Communities feature of Google Plus, also has numerous advantages for the promotion of a business's products and services. There are two ways in which these groups can be utilized for the advantage of your business or brand.
The first, and often considered the most obvious, a method for utilizing groups on LinkedIn to find new leads for your business is to join already existing groups and to become an active member of these groups. Frequently contribute with useful content and build authority for yourself. Other members of the group will start to notice you, connect with you and see information about your company in your profile; which may turn them into leads and potential customers.

Apart from joining existing groups, you can also choose to create new groups. This is an effective strategy that can help you gain a significant number of leads, but it is important to realize that it will take time and effort from your side to make this work. You will need to build a group based on a topic related to the niche in which your business specializes, add valuable content to the group, add appropriate members and build the group consistently.
Conclusion
LinkedIn is one of the most popular social networks for marketers and brands, especially those that are targeting professionals and other businesses. The problem, however, is that an effective marketing plan is needed for such a strategy on this social platform to be successful. When a well-planned marketing strategy is followed, utilizing the connections and group features of this platform can yield positive results that can not only lead to an increase in leads but also contribute towards a larger number of monthly sales.
Author bio
Stevan Mcgrath is a digital marketing professional who possess expertise in brand design and development. Stevan is passionate about utilizing his diverse skill sets for new and innovative online marketing strategies. He has worked as a freelancer and a contributor to Provenseo. Despite having a wide influential reach, he seeks client satisfaction as his topmost priority. He also writes blog posts on recent digital marketing trends. To know his work and more details you can follow him on facebook, twitter, LinkedIn, Google+ .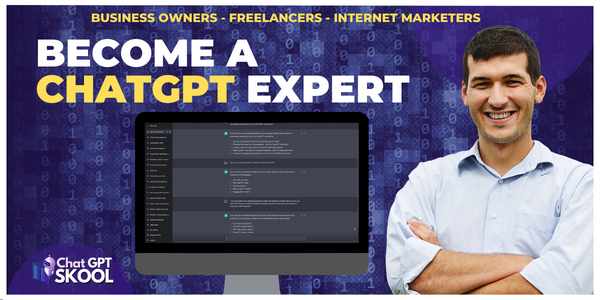 Please follow and like us: