Please follow and like us:
Steps To Earn More Money Online- Become A Clickbank Super Affiliate marketer
We all dream of earning big money online one day, but what steps do we have to take to reach Super affiliate status? How do the big boys the (Internet Guru's) do it! After years of working online, here is what I have found out.  If you want to earn a full time income online, and make the big money one day, follow these simple steps and your Clickbank commissions will be coming in like gangbusters. (warning: This does require work on your part) But do not let a little work scare you. It will all be worth it in the end, and you can look back with pride, and a huge sense of accomplishment for all your online efforts!
Step 1: Start a self hosted WordPress blog. Remember this is your business, treat it as such. Leave the free blogging platforms to the amateurs Blogger.com ETC ….
Step 2: Drive as much targeted traffic to your blog as humanly possible. Remember affiliates traffic equals money. The more traffic you bring to your blog the more money you will earn. It is really as simple as that! Here are a few of the best ways to drive traffic to your new blog: Concentrate on one task at a time. Do not overwhelm yourself! I recommend doing each traffic strategy for a month, and then moving on to your next traffic strategy. Here are a few of my favorite ways to generate traffic to my blog.
C. Forum Posting – Warriorforum is my favorite.
D. Online Press Releases – Instant targeted traffic, great backlinks, great way to increase your Google page rank. Here is a link to one of my free press releases that you can check out here! Sign up for a free account, they are definitely my favorite press release website by far.
E. JV'S Team up with other Affiliate – Internet marketers and do adswaps. Great way to increase your blog's traffic, and build up your Email list all at the same time.
F. Online Classified Ads
G. Good Old Search Engine Optimization For Your Blog. Long lasting, targeted traffic, that can earn you a lot of money.
H. I love Hubpages.com they earn me a lot of money, and can do the same for you, as they do allow 2 self serving affiliate links on each hub that you write.
Step 3: Start Your Own Email List A.S.A.P – I cannot stress this enough. The money is in the email list, and without one you will be going no-where fast. Aweber is the best there is online, and you can get started for a $1.00 through this special link.  The big boys (the super affiliate marketers) build up their Email lists in the thousands, and can send out one Email promoting a product and make thousands of dollars. By writing a 15 minute Email, and sending it out to their huge Email lists. Remember these opt-ins are already interested in what you have to offer. Get to work building that Email list affiliates! There is a lot of money in an email list that has a lot of subscribers. Start building your email list today with Aweber! That is how the Clickbank Super affiliates do it – all you have to do is follow suit, and cash in on your Email list.
Step 4: This is the step I will be concentrating a lot of my efforts on in the coming year.  Make your own digital product in the niche your blog is based around. If you do not know how take the time to learn. Clickbank has tens of thousands of digital products in all different niches, for you the affiliate marketer to promote . Why not use there army of hundreds of thousands of affiliates to your advantage. Get them to promote your Clickbank product and do all the hard work for you. Super affiliates use other affiliates efforts to cash in big time! Shouldn't you? Its a no-brainer to say the least!
If you build up a big Email list. And then take the time to create your own digital product, and submit it to Clickbank, and let the affiliates do the work for you. You will earn more money than you will know what to do with. (especially if its a quality digital product) This is how the Clickbank super affiliates do it. Do you have what it takes to be a super affiliate marketer? Let's see. Get to work and follow these simple steps.
If you are a newbie this is a quality Clickbank product that will speed up your learning curve considerably:
Attention: if you're struggling to start making money online and want to start making money in less than 3 days –Click here now
Yes,

you do

NOT

need any experience…

Yes,

you can be a complete beginner!

Yes,

you can start our system with less than $30…

Yes,

you can see results in 3 days or less!
To Your Online Success Affiliates, Jay!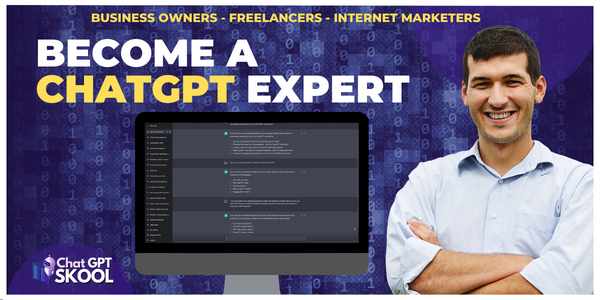 Please follow and like us: