Attention all Illinois affiliates marketers who previously had an Amazon account a few years back, or would like to make some money as a new Amazon associate that live in the state of Illinois.Join Amazon Prime – Watch Over 40,000 Movies
I recently received an email from Amazon stating that Illinois residents are once again eligible to participate in the Amazon affiliate program due to the Illinois supreme court striking down legislation on the Amazon sales tax issue for residents of Illinois that had previously closed the relationship between thousands of affiliates of Amazon that resided in the state of Illinois a few years back.
Bottom Line: This is very good news for those of us that live in the state of Illinois that want to promote hot selling Amazon products as an affiliate marketer right around the Christmas Holiday:).
I Want To Hear From You! What Do You Think Of Illinois Residents Being Able To Participate In The Amazon Associates Program Again?
The Million Hits Secret The Guru's WON'T Tell You! ( This Is The Ultimate Traffic Course! Watch Free Video Click Banner Directly Below! )
Affiloblueprint: An Honest Affiliate Marketing System Endorsed By Me:) Great Training For Newbies:) Click Banner Directly Below To Learn More!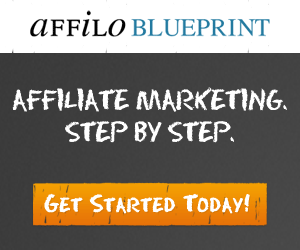 Sign Up For My Free Video Training And Ebook Collection This Is A Goldmine Of Free Info!