Search Over 65,000 Premium Themes For Your Blog Or Website
The Internet landscape has changed dramatically since the creation of the first web page. Agree guys? The connected world has been changing at an exponential rate, speeding its way through web 2.0 and driving us towards the future. The future is already upon us. Every year the Internet of Things (IoT) is taking shape and bringing new advancement in manufacturing, automobile, biotechnology, home living and every aspect of our day to day lives. As a result of this, we've seen IoT disrupting traditional industries, and revolutionizing the way we do business, the way we think and the way we live. Even with so much buzz surrounding IoT, only 18% of the people were vaguely familiar with the Internet of Things in 2016, according to research from the Internet of Things Institute. This indicates that even with so much advancement, the industry has a long way to go before becoming mainstream. Today, in this blog post, we are going to predict the future of the Internet of Things and tell you what's going to happen over the next few years.
#1 By 2020, There Will Be At Least 21 Billion Connected Devices
It is estimated that by 2020, there will be at least 21 billion connected devices to the Internet of things. Earlier in 2016, approximately 3.9 billion connected devices were in use globally and in 2015, there were around 4.9 million connected devices to the Internet of things. You can see in just one year, the number of connected devices went from millions to billions. According to Gartner, the Internet of Things (IoT) is going nowhere in the next 10-15 years.
#2 Big Data IoT Analytics Will Start Generating More and More Revenue
As the Internet of Things (IoT) starts gaining momentum, the volume of data generated every single day will increase exponentially. Then, there will be not only more data, but different types of data coming from different sources. With this, Big Data analytics will evolve considerably into a distributed analytics model and we soon expect to see more devices capable of data processing and data analysis, and gathering the most crucial data for more real-time IoT services.
#3 Artificial Intelligence Will Become a "BIG THING"
Smart homes, door locks, washing machines, thermostats, lighting systems and even toasters collect data based on your patterns of usage and daily habits. Some voice controlled devices actually record your exact words and then store the recordings in a cloud server. All of this collected data helps in facilitating machine learning.
Machine learning is nothing, but a type of AI that aids computers "learn and comprehend" without having to be programmed by a person. These computers are programmed by engineers in such a way that they focus on the data they receive from different sources. Then, this new data help the machines to understand what you love, what your preferences are and adjust itself accordingly.
#4 More and More Cities Will Become Smart With IoT
In the near future, consumers won't be the only ones who rely on IoT devices. In fact, business enterprises and cities will try to become more efficient and save money as well as time by adopting "smart" technologies. This clearly indicates that cities will become smart and will be able to automate, remotely manage, and gather data through video camera surveillance systems, visitor kiosks, bike rental stations, and even from taxis.
#5 Wearable Devices Along With IoT Will Create a High Level of Personalization
It is not at all surprising that wearable devices are poised to become a crucial participant in IoT, by interacting seamlessly with other devices and screens and creating ever-more personalized experiences. Just imagine a situation, when someone with a wearable device returns home from his work place exhausted. Before reaching home he has told his air conditioner at home to start cooling, so that by the time he reaches, the ambience will be cool and comfortable. That's a high level of personalization, which we are going to see in the near future. Another such example is when you hit the gym and log onto a treadmill, which has stored your content preferences and starts playing your favorite music while you work out.
#6 IoT Industry Will March On Continuously and Expand Greatly Despite Security Risks
With the rise of IoT devices, we will enter an IP enabled market. This poses several challenges to security. Conversations about IoT security are reminiscent of a father lecturing his son about the ill effects of drinking and smoking. No doubt, security will remain a major concern for IoT in the foreseeable future. We can expect a steady stream of media coverage on IoT security problems, and there might be some stories that grab international attention.
Even some IoT companies will behave recklessly when it comes to security, but most of them will realize that security needs to be built into IoT devices. And this is how the IoT industry will march on continuously and expand greatly despite security risks.
#7 Startups Will Keep on Gaining Ground
In the last few years, we've seen that a handful of startups have made a fortune by developing technologies which made consumers' lives simpler than ever before. The same thing will happen with the Internet of Things, IoT. In a dynamic market, startups are better positioned to understand the needs of a consumer than a big company, says Tamara McCleary. She also adds that big companies are always engrossed about how intuitive the technology is, but they sometimes don't understand that the technology itself doesn't sell. That is why startups have an advantage over big companies. Startups can leverage their innovative ideas, freshness of perspective and not to mention their agility, to carve out a bigger share of the IoT market.
For any question related to this blog post, you can comment down below. We're very quick in responding to the queries of our readers.
Author Bio: Ashish Trikha is an experienced IOT developer having an in-depth knowledge on the internet of things, business intelligence and analytics, security and data analytics, information security, hardware interfacing, IP networking and many other domains.
Advertising: These Products And Services Directly Below Are All Hand Picked By Me So You Wont Be Dissapointed! If You Buy Through The Links Below Based On My Recommendation I Will Earn A Commission And You Will Help Support Me And My Blog:) Thanks In Advance.
Copy And Paste Your Way To A Six- Figure Income, Inside The $13.2 Billion Dollar Niche Of Self Improvement!… You Do Not Need A List, Or Your Own Product, To Start Cashing In Today!
Billions And Billions Are Generated Through Ecommerce Yearly ( Get Your Piece Of The Pie And Start Your Own E-Commerce Store Below
Webinar – Smart Software Delivers Leads And Sales On AUTOPILOT ( See A Live Demo And Learn More Below )
MUA is an internet marketers dream site. It literally contains EVERYTHING you need under one roof.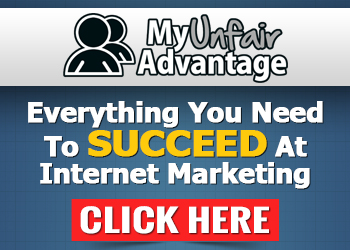 Russell's Giving Away His 3 BEST SALES FUNNELS!
Search Over 65,000 Premium Themes For Your Blog Or Website
Recent Posts