Please follow and like us:
Email marketing is definitely one of the most effective forms of digital marketing. This marketing method can be used for both acquiring new leads and retain the customers. There are people who claim that email marketing is dead, but it's not a fact.
According to the statistic, there are over 265 billion emails sent and received throughout a day. And, this number is expected to further increase in the future. And, the study has shown that an email open rate hovers around 24%, which is quite good.  People may not take the posts on social media platforms casually, but they do take emails very seriously.
On the other hand, people will just ignore your emails if they are sent in an unprofessional manner. There is even a chance that your email may go in a spam folder if it's not sent properly.
With that said, there is no need to worry about those negative issues. We will discuss the secrets with you in the next section of this article.
Top Tips to Crush it with Your Email Marketing Campaigns
When we take a look at the concept of email marketing from the surface level, it's just about getting the list of subscribers and sending out emails to them. However, there are a lot more things in email marketing than doing just that.
Many popular digital marketers often say "Money is on the list". It's because you can quickly get into the inbox of your subscribers who are very much likely to read your emails and buy your products.
However, the thing is that you need to develop a proper email marketing strategy to get the most out of your email marketing campaigns. The tips that I've mentioned will definitely help you develop a better email marketing strategy that will help in producing better results.
Here are the top tips that can help you take your email marketing campaign to the next level.
1.    Newsletter Service
There are tons of email marketing services providers that can help you create a beautiful email that your subscribers would love to open and read. Some of the top email marketing services are MailChimp, Aweber, and so on.
These email marketing services offer you various tools to customize your email. Furthermore, you can also manage email lists, add sign-ups on the website, and track email analytics. And, the emails are automatically optimized for mobile phones as well.
After you're done with a subscription to email marketing services, you are ready to take your email marketing campaigns to the next level.
If you are having trouble with a lack of subscriber, you can use influencer marketing campaigns for boosting the no. of your subscribers.
2.    Experiment with your subject line
According to the study, around 35% of the email users decide to read the email based solely on the subject line. So, this makes it extremely important for marketers to experiment with their subject line.
The subject line must be concise and informative, alluring the readers to click through. Try to address the interest and problem of your readers, so that they would be interested in reading your email.
3.    Personalize your emails
The people who are reading your emails are normal human beings like you and I. So, it's obvious that they would want to read the emails that are actually written for human beings. It's true that your company needs to send emails to numerous subscribers, and your subscribers understand it.
However, it does not mean that you should send emails with rubber stamps on it. You can personalize your emails by just making use of information given out by the users. Even a small thing like mentioning the name of the subscriber can make your subscriber happy.
Try to collect as much information as possible, such as interest, age, and social media information of your subscribers. But, keep in mind that you should keep additional information optional for your subscribers.
4.    Utilize the power of segmentation
According to the 80/20 principle, roughly 80% of the effects are due to 20% of the causes. This principle can be related to the business as well. In most of the cases, around 80% of the revenue comes from 20% of their customers.
Not all your subscribers are same. It's recommended that you segment your huge list of email subscribers into smaller and niche groups. The segmentation can be done on the basis of past purchases; the money spent, gender, location, and so on.
After you're finished with the segmentation of your subscribers, you can further personalize your emails and get the most out of your email marketing campaigns.
5.    Shorten your paragraphs and carefully select your words
No one likes to go through a lengthy paragraph, as it is not a pleasure to the eyes. The people usually want to spend as little time, reading their emails as possible. It's very much likely that your subscribers will quickly scan through your emails before deciding to delete it or taking an action.
Your body paragraph should be kept short and it should be very direct as well, avoiding the chances of confusion. Emphasize on creating a short message, and try to be a bit bossy (in a smart manner). And, make sure that you personalize your body paragraph as well along with your subject line.
6.    Create visually interesting campaigns
An image is worth a thousand words. And, people are more likely to be attracted to an image in comparison to plain text. Most of the internet users prefer reading an email in HTML that is optimized with images, stylish fonts, and design.
According to the study, it only takes 1/10th of a second for the internet users to pass a judgment. So, it's a must for digital marketers to make their emails visually appealing to make a positive first impression.
The people are more likely to stick around your email if you include attractive and relevant images, icons, and graphics on your emails. Also, make sure that you avoid using crappy images that are not relevant to your email.
You should go for the images that are relevant and which are more likely to convey a story of your email to the readers. For an instance, you can use the image of a coupon or a gift if you are planning to provide a coupon or a gift hamper to your subscriber.
7.    Make it easier for your subscribers to share the message
The study has found that the use of social sharing buttons can increase the click-through-rate by almost 158%. And, the inclusion of social sharing buttons also makes a strong impression on subscribers.
If you want to make your readers take an action, it's highly recommended that you provide a means to share your newsletter with your readers. It will make the task a whole lot easier for your subscribers.
You should also use the "Follow us" button to increase your fan following on your social media platforms. The email marketing service providers have made this task extremely easy for digital marketers. You can easily use the features, such as social widgets provided by the email marketing service providers.
8.    Unsubscribe Link
The final tip for optimizing your email marketing campaigns is to include an unsubscribe link. The CAN-SPAM laws have made it absolutely clear that an email sender must include unsubscribe link in their emails.
The inclusion of unsubscribe links will enhance your open-rate and click-through rates. You should make the unsubscribe links visible; however, it does not mean that you should include it everywhere.
One of the things to make your subscribers on your list is by making your unsubscribe list funny and compelling. Making the unsubscribe links visible, compelling, and funny will make your email look professional and it will enhance the effectiveness of your email marketing campaigns.
Final Thoughts:
Because there are tons of emails sent and received throughout the day, it's very certain that people won't care about most of the emails they receive if they do not feel those emails are important. This is the reason why one must have a strategy to make people open the emails and take actions, according to the information provided in an email.
If you follow the tips that I've mentioned in this article, you will see an obvious improvement in your email outreach campaigns. The average employee receives around 121 emails per day, and they prioritize the emails. With these tips, there is a higher chance that most of them will consider your emails for reading.
And, you can always consult with a digital marketing agency if you do not have enough time to carry out your campaigns. However, make sure that the digital marketing agency is knowledgeable enough to do your works. Also, share this article with them to make them aware of these tips that I've just shared with you.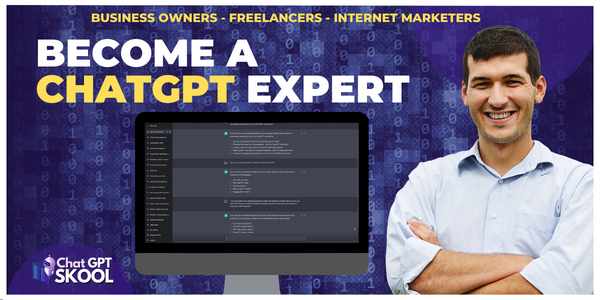 Please follow and like us: